Intel to compete head-on against Microsoft in netbook OS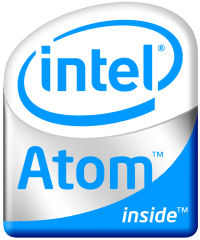 You can't really use the term "Wintel" to refer to computers any more. That fact has never been made clearer than yesterday, when during an Intel conference call with select general press reporters, company officials announced two major moves in the burgeoning arena of very small computers -- netbooks. First, its single-chip platform for netbooks is ready for sampling -- chipset, graphics, and Atom CPU all on one die. Second, its next generation slim form-factor Moblin Linux 2.0 is entering beta.
While netbook manufacturers currently -- and rather suddenly -- are relying on the venerable Windows XP for <!article id="1239227127">as much as 96% of pre-installations, by one analyst's estimate, Moblin's engineers are banking on the possibility that manufacturers are settling for XP because it's the most uniformly adaptable, low-profile system there is for portable media. That said, XP could be too general-purpose in nature for what a netbook wants to be, which is a portable communicative device that isn't a phone.
For that reason, Moblin tries to look less like a computer operating system and more like a hybrid smartphone/Web browser front end. Rather than a desktop, its home screen is something its developers call the "m_zone," complete with underscore character (when I first heard it, I thought it was a football reference). Here, basic functionality is tucked away along a toolbar that drops down from the top and hides itself when not in use (<!article id="1223419693">not unlike Mozilla Fennec). A smartphone-like reminder of events and to-do list items inhabits the left pane, along with a panel for user-installed applications.
<!media id=3306 center>
But it's the center workspace where all the activity is going on. Perhaps borrowing an idea from Palm's upcoming new Pre, there's "tiles" here that represent goings-on in the user's online social and Web spheres as they happen. If you'll look closely, you'll notice that the leftmost two columns of this area are devoted to Web site related activities and media posts, while the rightmost two columns contain tiles dealing with social network events (like incoming Twitter feeds) and dedicated Web apps like Last.fm.
Though Moblin is officially a product of the Linux Foundation, its principal source of funding and support is Intel. That might partly explain why Moblin is so hard to test: To do it right, you need a netbook that you're not doing anything else with at the moment. And it needs to be a netbook built on Intel's Atom CPU and graphics chipsets -- anything from AMD, Qualcomm, or Nvidia will not do. The Moblin 2.0 beta is <!external href="http://moblin.org/downloads">available for download as a "live image," although you may opt instead to use <!external href="http://moblin.org/projects/moblin-image-creator-2">the Foundation's Image Creator tool to build your own live image with your choice of optional features. That tool requires Fedora 9 or later, OpenSUSE 10.3, or Ubuntu 8.10.
The news of Moblin 2.0 beta going live comes as <!external href="http://www.linuxdevices.com/news/NS2195108534.html">Intel reveals the first details of its "Pine Trail" chipset, whose select sampling has likely already begun in advance of next month's Computex show in Taiwan. That chipset will integrate memory controller and graphics functionality on the same die as the Atom CPU, for a complete system-on-a-chip that will automatically be best suited for running a Moblin-based handset or netbook. The very concept of integrating memory control with the CPU is among the technologies AMD will likely be contesting as <!article id="1237302351">its renewed battle over cross-licensing with Intel begins its next round.