Up front: Persistent bugs set back Firefox 3.5 RC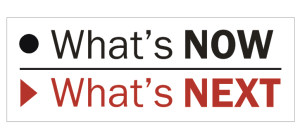 Truly, Carol Bartz is the gift that keeps on giving to tech writers. During an interview on Fox Business News Monday, the Yahoo CEO uttered some tart criticism of Bing's momentary grab of the second-place StatCounter ranking last week ("They didn't beat us by much. It was one day."), an eyebrow-raising claim ("half the Internet users in the world use Yahoo"), and a smackdown concerning merger talk -- not the usual Microsoft chatter, but regarding AOL. More on the Unsinkable Carol Bartz later in What's Now, but first, what do you call a release candidate candidate?
<!media id=3317 center>
Firefox's not-yet-release-candidate goes public
8:30 pm EDT Monday, June 8, 2009 • If everything had gone according to plan for Mozilla, this would be the week it would unleash its Release Candidate for Firefox 3.5, which <!article id="1244474138">as Betanews reported yesterday is set to deliver two-and-a-half times the speed of its most stable predecessor. But after a second week of crunch-time testing, it appears it's not quite ready for RC status.
So what happens now? In an unusual move, the organization has decided to release what it's calling a "Preview Edition" as an automatic update to users of the existing public Firefox 3.5 Beta 4. It's not really a Release Candidate, Mozilla is saying, but it's something to tide them over... but it's also an indication that a real RC could be as many as several weeks away.
A statement from a group spokesperson last night to Betanews reads, "Firefox 3.5 Preview has not yet completed the testing required to be declared a release candidate, however will assist Mozilla with further user testing and feedback. If users are not yet a Firefox 3.5 Beta user [sic], Mozilla recommends that they wait for the upcoming Firefox 3.5 Release Candidate."
Yahoo's Bartz says maybe to Microsoft, but never to AOL
Afternoon of Monday, June 8, 2009 • <!external href="http://www.paidcontent.org/entry/419-yahoos-bartz-dings-bing-no-aol-deal-happening/">PaidContent has the video clip from yesterday's Fox Business News interview with Yahoo CEO Carol Bartz. She still isn't pulling for a Microsoft hookup, saying her company would be "cleaner and simpler without a Microsoft connection." But she was emphatic about not wanting to tango with Time Warner, either; asked about a possible deal with AOL, she answered, "No, not any time in the forever future. Yahoo is a much stronger property in a different direction. There is no sense confusing all that."
Over at Search Engine Land, Danny Sullivan is probably still <!external href="http://searchengineland.com/bartz-continues-torpedoing-yahoo-search-20705">shaking his head. He blogged that every time Bartz speaks to the public about how Yahoo competes with Google and Microsoft, "I feel like she's digging the hole even deeper for Yahoo's prospects in search." Writing for the Dow Jones newswire, <!external href="http://online.wsj.com/article/BT-CO-20090608-714641.html">Scott Morrison focused on the Microsoft portion of the equation, saying that portions of Bartz's interview "appeared to be her latest attempt to calibrate her position on Microsoft."
Pre sales reportedly break invisible sales records
8:00 pm EDT June 8, 2009 • So seriously, how did the Pre sell during its first weekend? In a statement to Betanews last night, all Sprint will say is that records were broken for first-day and first-weekend phone sales, adding this quote from CEO Dan Hesse: "Sprint is a very different company than it was 12 months ago." (Duh.) Palm, meanwhile, says that Pre users downloaded 150,000 apps on Saturday -- which, considering the currently thin stock at the fledgling Pre store, is kind of stunning in its own way.
Twitter to check celebrity IDs
Saturday, June 6, 11:15 am PDT • Fake Twitter accounts are nothing new; in fact, the Fake Famousperson genre was one of the more entertaining facets of the service at one point. However, some celebrities are less okay with that sort of thing than others, and in the wake of legal grumbling from St. Louis Cardinals manager Tony La Russa, Twitter <!external href="http://blog.twitter.com/2009/06/not-playing-ball.html">has announced that the service will be building out a program called Verified Accounts, first for celebs and "and other well known individuals at risk of impersonation." The beta of the program should be available to a limited group this summer.
What Twitter will not be doing is settling with La Russa, a situation about which Biz Stone wishes you to be clear: "Twitter has not settled, nor do we plan to settle or pay. With due respect to the man and his notable work, Mr. La Russa's lawsuit was an unnecessary waste of judicial resources bordering on frivolous."
The WSJ Law Blog had to <!external href="http://blogs.wsj.com/law/2009/06/08/so-whats-the-deal-with-this-la-russa-twitter-settlement/">correct its own initial reporting on the matter, noting that Mr. La Russa's lawyer, Greg McCoy, thought they'd reached a settlement. Mr. McCoy said he'd wait until Wednesday to contact Twitter's legal department again, noting ruefully, "I guess until you have a deal in writing, you don't really have a deal." [Isn't that something they mention in law school these days? -- AG] <!external href="http://www.sfgate.com/cgi-bin/article.cgi?f=/c/a/2009/06/08/BU98183659.DTL&type=tech">The San Francisco Chronicle cited Twitter's "tough stance" on the matter and said that a version to ascertain the bona fides of tweeting businesses may be a project of interest to the service down the road. And the Cards fell to the Colorado Rockies 5-2 yesterday afternoon.
Founder of Black Hat and DEFCON steps up to DHS
Friday, June 5 • A former FBI director, a top cop, a one-time presidential candidate and... wait, a hacker? Suddenly the <!external href="http://www.dhs.gov/ynews/releases/pr_1244227862914.shtm">Homeland Security Advisory Council
seems like something that might have a chance at a toehold on understanding information security as it really exists. The appointment of Jeff Moss (Dark Tangent) drew approval across more or less the entire tech world. At All Things D, <!external href="http://voices.allthingsd.com/20090608/hacker-dark-tangent-joins-dhs-advisory-council/">Kim Zetter described it as "real sign that the White House might be finally taking cybersecurity seriously."
At CrunchGear, <!external href="http://www.crunchgear.com/2009/06/06/defcon-founder-named-to-homeland-security-advisory-council/">Nicholas DeLeon makes the case to both your mom and the haters: "How many times have you heard and/or read something akin to, 'Man, the government needs to hire a hacker or something, that's the only way they'll catch bad guys and stuff.'? That's just what happened. (Though there are haters, including someone who called Moss 'as corporate as hiring someone out of Microsoft.')" And at InformationWeek, <!external href="http://www.informationweek.com/blog/main/archives/2009/06/former_hacker_n.html">George Hulme gives an overview of Moss's activities all around the hat rack, concluding, "They are all perspectives sorely needed in federal IT discussions." Betanews joins these publications and many more in wishing Moss a productive stint.
WHAT'S NEXT, plus tech headlines from across the net...