Up Front: The price of cloud computing gets clearer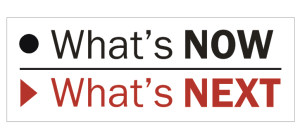 I know summer doesn't officially begin until next week, but free time is over already, the whistle is blowing, and everyone out of the pool. It's time for the big boys to clean up. This morning, two big brand cloud services emerge from beta -- one of them geared toward everyday applications, the other toward building custom sales-driven apps. And this means they're no longer free...despite the name on one of them, which just happens to include the word "Free."
<!media id=3317 center>
Adobe springs Acrobat.com from beta
Morning of June 15, 2009 • The suite of collaborative tools launched as acrobat.com last summer departs beta today, and with some new flourishes: business-class subscriptions at last, along with a spreadsheet tool called Acrobat Tables. Mashable has a <!external href="http://mashable.com/2009/06/14/adobe-acrobat-2/">favorable writeup, as does <!external href="http://news.cnet.com/8301-17939_109-10264241-2.html">CNET; PC Magazine <!external href="mobile devices, social-media style updates, and integration with Microsoft Outlook">notes that Adobe's planning support for "mobile devices, social-media style updates, and integration with Microsoft Outlook" for the service.
What's important about this move is, now Adobe can start charging. A "Premium Basic" pricing tier (don't you just love the disparity in that?) starts at about $15 per month, which gives you up to five meeting participants and access to 10 PDF conversions during that month. At $39 per month, you get up to 20 participants and unlimited conversions. Adobe has been billing its cloud service as a communications and collaboration platform, and no one knows yet whether businesses in general will accept it for that purpose in addition to its applications.
Salesforce.com unveils its "Free" edition
June 15, 2009, 8:00 am EDT • One of the earliest and most unexpected major players in cloud computing is Salesforce.com, whose development platform for cloud-driven sales applications using its proprietary database has earned it accolades even over IBM and Microsoft. This morning, the company has added a new pricing tier to its Force.com platform (notice the "sales" emphasis is also coming off a bit), giving small businesses a way to sample the service and get it distributed for something closer to what Microsoft's currently charging for Windows Azure.
Starting now, with what's being called "Force.com Free Edition," a business is entitled to build and deploy one application (the company describes it as your "first app") for up to 100 users, with up to 250,000 page views per month, for zero dollars. Once you move out of the sandbox, the fee moves up to $25 per user per month.
CyberSitter says China lifted its filtering code
June 15, 2009 • Solid Oak's CyberSitter has long been considered one of the more heavy-handed Web filters out there, <!external href="http://www.perfspot.com/docs/doc.asp?id=196">notoriously blocking sites such as the International Gay and Lesbian Human Rights Commission, Planned Parenthood, the National Organization for Women, Smith College's Department of Astronomy, Amnesty International, sites giving CyberSitter negative reviews, and any mention of Bennett Haselton, the anti-censorship activist and founder of <!external href="http://www.peacefire.org/">PeaceFire whom company honcho Marc Kanter famously told to "hang out at the mall with the other kids" when Haselton's investigations of the CyberSitter filter got too uncomfortable for the firm.
Good news for CyberSitter: The company appears to have found a kindred spirit. Bad news for CyberSitter: It's the Chinese government and they're pirating Solid Oak's material in their new Green Dam filter. PC Magazine has <!external href="http://www.pcmag.com/article2/0,2817,2348705,00.asp">details on Solid Oak's reaction, while the Associated Press <!external href="http://www.google.com/hostednews/ap/article/ALeqM5hBwCrEGktm0kHwXlr4uZqdTkVMZQD98PFHU81">looks at what the Chinese are trying to accomplish with the filter. Meanwhile, China Daily <!external href="http://www.chinadaily.com.cn/china/2009-06/15/content_8282225.htm">reports that the software has already been hacked as documented in "<!external href="http://www.cse.umich.edu/~jhalderm/pub/gd/">Analysis of the Green Dam Censorware System," published last week by Alex Haldeman et al.), and that more than four out of five of Net users contacted say they plan to avoid using the software and will uninstall it if it turns up.
Google speeds up to track Twitter?
June 14, 2009 • A few sites are reporting that Google will introduce a search engine geared toward microblogging, which presents some interesting challenges for indexing (Twitter alone publishes hundreds of tweets per second, and there are other services). Mashable spotted a <!external href="http://mashable.com/2009/06/13/google-microblogging-search/">big hint in the (unofficial) Google Operating System Blog, VentureBeat's Dean Takahashi <!external href="http://venturebeat.com/2009/06/13/is-google-working-on-a-way-to-search-twitter-and-other-microblogs/">is hopeful, PaidContent.org's Joseph Tartakoff <!external href="http://www.paidcontent.org/entry/419-will-google-launch-a-twitter-search-engine/#extended">made a try at getting Google to speak on the record about it, and Randall Stross at the New York Times <!external href="http://www.nytimes.com/2009/06/14/business/14digi.html">wondered if any of this was a good idea.
Iranian election meltdown echoes across Net
Morning of Saturday, June 13, 2009 • The outcome no one wanted to see in the Iranian elections has been, in large part, viewable mainly on citizen-journalism services such as Facebook and Twitter. CNN's Octavia Nasr has <!external href="http://www.cnn.com/2009/WORLD/meast/06/14/iran.protests.twitter/">a fine account of how Iranians are using those services, as well as the problems encountered by some bloggers fighting government filtering -- though, as CNET's Daniel Terdiman points out, CNN generally <!external href="http://news.cnet.com/8301-17939_109-10264398-2.html">didn't do right by this story. And Mashable's Ben Parr (fresh from the Facebook "war room" to cover, alas, what could turn into an actual war) <!external href="http://mashable.com/2009/06/14/new-media-iran/">swung into action with a guide to keeping abreast of the situation on those services along with Flickr, YouTube and other multimedia-friendly venues.
Did Apple punk new MacBook buyers?
Morning of Friday, June 12 • A thread on a MacRumors forum concerns the new 13-inch MacBooks, which <!external href="http://forums.macrumors.com/showthread.php?t=718516">appear to be running slower (1.5 gigabit) SATA I drives rather than the 3-gigabit SATA II versions in older machines. The conversation has spread to <!external href="http://discussions.apple.com/thread.jspa?threadID=2036732&tstart=0">a discussion thread on the Apple site, with numerous writers asking, if the benchmarks are accurate, none of this is mentioned in the specs for the new machines. At this writing no one from the company has dropped by either venue to explain what's happening.
<!media id=3319 center>
<!media id=3318 center>
Jammie Thomas retrial begins
Monday morning > The only RIAA lawsuit that has lasted clear through to the jury phase, goes to trial again. Jammie Thomas-Rasset is accused of sharing 1,702 songs via KaZaA. Her new lawyer is mounting an ambitious defense, but most observers suspect that this is an uphill climb for the Minnesota woman. The new trial is expected to last about a week.
Short messages, long week of conferences
June 15-17 > Twitter or die, people. On Monday, O'Reilly sponsors <!external href="http://training.oreilly.com/twitterbootcamp/">Twitter Boot Camp at New World Stages in New York. If you're following in Twitter, watch for the hashtag #OTBC; if you've got $400 and nothing to do between 9 and 5 today, head on over. Tuesday marks the start of the two-day <!external href="http://www.140conf.com/">140 Characters Conference, also at New World Stages in the city; in keeping with the site of the moment, talks and panels are super-short, running no more than 20 and in some cases as little as five minutes. The conference can be followed at @140conf or via the #140conf hashtag. A conference pass is $895.
Adobe, Best Buy earnings on tap
June 16 > Adobe heads will doubtless address questions about acrobat.com (see above) on their earnings call Tuesday afternoon, while Best Buy will presumably find fresh ways to say "challenging quarter." Both companies are predicted to give results of around 34 cents per share.
RIM may be readying a response to Apple, Palm
June 18 > Research in Motion has its Q1 2010 earnings report on Thursday, and Sara Silver at the Wall Street Journal thinks they may be <!external href="http://online.wsj.com/article/SB124502573054214127.html">readying a plan for taking on Apple's upcoming iPhone release and the Palm Pre. We'll be listening in to see if the company meets the prediction of a 93 cents/share return for Q1.
<!image id=3319 center>
AFTER THE JUMP: Tech headlines from across the Net...