What's Next: Britain rises up against cyber-terrorism, slowly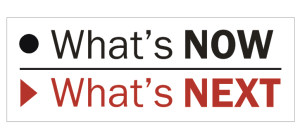 On a difficult day for many of us to be talking about high technology and protocols and gadgets, when we'd rather be singing and remembering how lucky we are to be alive and to have friends and people we love, Betanews would like to take a moment -- just one moment -- to ask for blessings for the memory of a lady who used her public platform to make one of the first true public demonstrations that domestic abuse is wrong, and that anyone being abused has the right to fight back, and fight hard. And for giving us the honor of helping her fight her last battle in spirit. Thank you, Farrah. We appreciate you.
The UK's new cyber-terrorism crackdown heads up What's Next this morning, but first, a look at the last 24 hours...
<!media id=3317 center>
Palm revenues down, spirits up
Afternoon of Thursday, June 26, 2009 • Palm's earnings call for Q4 '10 (and the fiscal year) included a nice testimonial to departing CEO Ed Colligan, a not-so-nice loss of 78 cents/share, and a suggestion by new CEO Jon Rubenstein that a pushy analyst look something up on Wikipedia. On the analyst's own Pre, no less.
This was of course the last set of quarter earnings before Pre sales are reflected in earnings, and the tone of the call was very much forward-looking. Rubenstein sounded downright ebullient (for a tech CEO in 2009), and he spoke repeatedly of his confidence that WebOS has legs to carry the company forward for the better part of the next decade. And there's room enough for everyone in the smartphone market, he said -- "vigorous competition" and high consumer expectations are part of the game from here on out, as well as greater cost-efficiencies as the new OS builds out.
And yes, Rubenstein really did suggest Citi's Jim Suva go look up "late summer" -- as in the calendar region when one might expect wide release of the WebOS SKD -- online. Suva wanted to know if "late summer" meant "before Labor Day;" Rubenstein said, "I would look it up in Wikipedia. Go on your Pre, type in 'summer', and search on Wikipedia." Any flashbacks to Goodfellas, Joe Pesci, and his #@!&% shinebox are probably just some problem your reporter was having.
International entities criticize Green Dam; Solid Oak pestered?
June 25, 2009 • The Wall Street Journal reports that 22 international industry and trade associations have <!external href="http://online.wsj.com/article/SB124599434995459155.html?mod=googlenews_wsj">expressed their concern over the Green Dam filtering-software situation to the Chinese government -- directly to premier Wen Jiabao, in fact. Back in Silicon Valley, ZDNet's Richard Koman says that someone may be <!external href="http://government.zdnet.com/?p=5034">attempting to disrupt operations at Solid Oak, the conmpany that makes CyberSitter -- the software on which Green Dam appears to be based. Hmm.
Google Voice says hello to first beta testers
June 25, 2009 • At last, the Google Voice (nee GrandCentral) beta invitations are rolling out. Google made the announcements <!external href="http://twitter.com/googlevoice/status/2327525856">on Twitter and <!external href="http://googleblog.blogspot.com/2009/06/google-voice-invites-on-their-way.html">in its blog, and Boy Genius Report <!external href="http://www.boygeniusreport.com/2009/06/25/google-voice-invites-start-flowing/">has video of a demonstration on the one-number-for-all service as seen on The Today Show. Over at PC World, JR Raphael has mixed feelings about the service and has <!external href="http://www.boygeniusreport.com/2009/06/25/google-voice-invites-start-flowing/">five reasons to use it, and five reasons not to.
<!media id=3319 center>
<!media id=3318 center>
It takes one to catch one
Summer 2009 > Over the coming season, the UK Parliament will coordinate an effort to build a formal national cybersecurity strategy. (Now would be a good time.) This after the publication yesterday of recommendations by government minister Lord West for a comprehensive national counter-terrorism plan, which puts fighting the war in Afghanistan and cybersecurity on equal footing with one another.
"The report covers the different 'domains' in which security challenges must be addressed, and identifies cyberspace as one increasingly important domain in which individual, commercial and state security can be threatened, whether by other states, or terrorist or criminal networks," reads a statement from Prime Minister Gordon Brown's office yesterday. The PM added that Cheltenham will become the center for a national Cyber Security Operations Centre, which will become the nucleus of the UK's new Office of Cyber Security.
In a speech yesterday, Mr. Brown said, "Just as in the 19th century we had to secure the seas for our national safety and prosperity, and in the 20th century we had to secure the air, in the twenty first century we also have to secure our position in cyberspace in order to give people and businesses the confidence they need to operate safely there."
Some publications were aflutter yesterday over the UK government's pledge to chase down potential cyberwarfare attacks . It's unclear whom <!external href="http://news.bbc.co.uk/2/hi/uk_news/politics/8118729.stm">the BBC in particular thinks would be better suited to the job -- pastry chefs, life coaches, the cast of EastEnders? -- but your reporter for one would sure like to be there when the unnamed reporter who wrote the BBC's coverage hears about Kevin Mitnick, Frank Abnagale, Jeff Moss, most of the interesting people at L0pht / @stake / Symantec, or any of the thousand other cases of hat-switching in the security community. And we know Kim Zetter at Wired <!external href="http://www.wired.com/threatlevel/2009/06/naughty-brits/">knows better; it's possible that the chance to use "naughty boys" in a headline was simply too much to resist there.
<!image id=3319 center> Friday's tech headlines
San Jose Mercury-News
• Yahoo's annual meeting on Thursday didn't attract much attention, did it. But Elisa Ackerman went, and heard Carol Bartz asking shareholders <!external href="http://www.mercurynews.com/topstories/ci_12688924">not to compare the company to one of the other two funny-named search sites -- "this direct comparison model to Google is not fair and is frankly not relevant."
• Meanwhile, Google had a roomful of developers hanging on its words as attendees at O'Reilly's Velocity Conference got <!external href="http://www.siliconvalley.com/news/ci_12679900">a few inside tips on the site's ceaseless quest for speed, and the startling effect of waiting the blink of an eye for a page to load. The company also <!external href="http://code.google.com/speed/">unveiled a site with tutorials and performance tools for Web developers.
Bloomberg
• A milestone is quietly passed as Nielsen announces that certain shows such as The Simpsons and CSI: Whatevertheheck are pulling higher ad rates online than they do on TV. Brett Pulley and Andy Fixmer at Bloomberg News <!external href="http://www.bloomberg.com/apps/news?pid=newsarchive&sid=aDc5psBV5so8">have the details.
• A battle between eBay and the founders of Skype is messing with the proposed IPO -- and has Skype's attorneys telling a court on London that they <!external href="http://www.bloomberg.com/apps/news?pid=20601109&sid=aIkg93DZcQRY">may have to pull the service (!) if things don't clear up.
TechFlash
• Jawad Khaki, Microsoft's corporate VP for the Windows Hardware Ecosystem Group, is off to "<!external href="http://www.techflash.com/microsoft/Veteran_Windows_exec_leaving_Microsoft_after_long_transition_49108121.html">start a new phase of his life," as Todd Bishop puts it, more likely bringing his considerable philanthropic interests to the fore. You can do that stuff at 51 it you've been with Microsoft since dirt was invented the Windows 95 era. Best to luck to Mr. Khaki in whatever awaits.
• RealNetworks quietly <!external href="http://www.techflash.com/RealNetworks_cuts_a_few_jobs_49117812.html">trimmed a few jobs in the Seattle-based media software group. That's the unit responsible for RealPlayer SP.
• What's Amazon doing with <!external href="http://www.techflash.com/Amazon_patents_electronic_pen_technology_49100176.html">that new patent for an electronic pen that could synchronize notes between print and electronic copies of a document?
Valleywag
• Ryan Tate (settling in nicely as head Wag) recaps the Chris Anderson plagiarism kerfuffle from earlier in the week, and adds some <!external href="http://gawker.com/5302163/the-case-against-chris-anderson">pretty convincing thoughts as to why the Wired e-in-c should maybe consider spending less time on books and more time getting his magazine's house in order.
• Did 23andMe <!external href="http://gawker.com/5302318/layoffs-rumored-at-mrs-googles-genetics-company">lay off seven employees recently? The privately held genetics firm recently picked up $13 million from Google (whose co-founder, Sergey Brin, is married to 23AndMe head Anne Wojcicki), but Tate's tipster sounds pretty confident.
The Register
• Take that, Microsoft Hohm; avast, Google Power Meter. An engineer on the Isle of Wight has wired his house to <!external href="http://www.reghardware.co.uk/2009/06/25/twitter_home_man/">keep him abreast of its power usage... via Twitter.
• Cade Metz was at Structure '09 this week, and noticed that Sun CTO <!external href="http://www.theregister.co.uk/2009/06/26/sun_and_amazon/">isn't quite as ga-ga over enterprise cloud computing as many of the other marquee executives attending. Does he know something about Oracle's plans, she wonders?
• Amid all the notable deaths, The Reg's Sarah Bee speaks of <!external href="http://www.theregister.co.uk/2009/06/25/swells_wikipedia/">a small one that threatened the subject's Wikipedia entry. It doubles as an elegy (brief) for a friend.
<!media id=3319 center>