Up Front: A boom for Intel, maybe, but a bust for Dell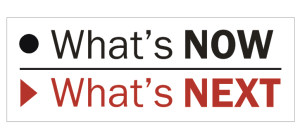 Here's this morning's piece of analysts' wisdom for you: "Teenagers never use real directories (hard copy catalogues such as yellow pages). This is because real directories contain listings for builders and florists, which are services that teenagers do not require." This from an analyst report with a big financial services name behind it, that's just out this week. Two things here: Kid, ask your girlfriend when you get one about the florist thing, and is everyone else as relieved as your reporter that one generally survives the teenage years? More on that in What's Now; first, it's party time on your BlackBerry.
<!media id=3317 center>
RIM launches MyBlackBerry social "network"
Tuesday, July 14, 2009 • More of a bulletin board, really, but who says a good gathering spot has to be fancy? Research In Motion -- which seems to have found that "fancy" (if that's what we're calling it) didn't work so well for its App World store -- is rolling out a spot for BlackBerry owners to <!external href="http://na.blackberry.com/eng/myblackberry/">gather and discuss their smartphones and the apps they're running. RIM promises that its personnel will be actively monitoring the conversations in hopes of learning what's working and what's not for the faithful.
TechCrunch's MG Siegler seems <!external href="http://www.techcrunch.com/2009/07/13/rim-launching-a-blackberry-social-network-for-venting-tomorrow/">mildly positive. CrackBerry.com's Adam Zeis, who has a slab of screen shots, says, "Some would argue RIM should be investing their time and resources into building a new OS to ensure BlackBerry stays king of the smartphone mountain instead of pursuing endeavors like this, but we always like to see RIM embracing the Web."
Dell earnings warning signals further bad tidings
Tuesday, July 14, 2009, 9:00 am EDT • Could Dell be in danger of becoming the world's number three PC maker? That's suddenly a very real possibility for the second half of this year, which will most likely be one of the questions its executives will be fielding from analysts during an out-of-cycle analysts' meeting scheduled for early this morning.
In a warning issued yesterday, the company said it expects to report a slight revenue increase for its fiscal second quarter, which wraps up at the end of this month. But the underpinnings of that revenue gain are not good, and here's literally how Dell's theory goes: Though demand for its products has "stabilized" -- meaning, its share numbers aren't dropping as much as before -- that's only in the aggregate. When you break down the results, the warning states, "it varies significantly by customer segment and geography."
Just last May, Dell reported fiscal first quarter revenue that it was describing as "solid," on account of what CFO Brian Gladden described as "solid operating margins." That depends on how you define "solid," apparently. Definition one means it's good...which it wasn't: stuck at around 27%, when you actually read the number that Dell neglected to include in its press release. Definition two means its "stable"...which it's not, at least according to yesterday's analysts' warning:
"The company also anticipates a modest decline in Q2 gross margins, the result of higher component costs, a competitive pricing environment, and an unfavorable mix of product and business-segment demand."
Meaning that businesses are apparently continuing to defer their purchases. The problem is, if that's a general economic trend, it should still be impacting companies in the IT sector pretty evenly. It's not, at least not for Acer which remains on the move, and for HP which is seeing some real-world stabilization. And further stability is expected from Intel, which reports its quarterly numbers later today.
Royalties deal means streaming radio is now a viable business
Monday, July 13, 2009 • Noted venture capital firm <!external href="http://tech.yahoo.com/news/afp/20090713/tc_afp/usitinternetradiomusiccompanypandora">Greylock Partners tells AFP Press that, in the wake of last week's <!article id="1247005618">game-saving royalties deal between online streaming music providers and rights holders, it has decided to invest some $35 billion in leading service Pandora. That deal will probably ensure the financial stability of the service for years to come, especially now that it has opted to limit its free service to listeners to 40 hours per month.
Yesterday, Ars Technica's Nate Anderson reported that, although terrestrial broadcasters were perfectly happy to let Pandora, Last.fm, and others shoulder performance royalties they've avoided paying for years, Pandora is suggesting to its users that they should call their Congressperson and <!external href="http://arstechnica.com/tech-policy/news/2009/07/pandora-now-pushing-radio-to-pay-for-music-too.ars">jam the shoe onto the other foot, hard. Tim Westergren e-mailed supporters last week reminding them that hey, fair's fair. It wouldn't be fair to Mr. Anderson's page views to give away his beautifully snarky article conclusion, so you should go read that immediately.
These kids today (don't Twitter)
July 10, 2009 • Everyone's enjoying the report written by Morgan Stanley Research Europe intern Matthew Robson concerning what it is his peer group -- 15-year-olds, and since when do 15-year-olds score Morgan Stanley internships by the way?! -- does online. FT.com has the actual report <!external href="http://media.ft.com/cms/c3852b2e-6f9a-11de-bfc5-00144feabdc0.pdf">in PDF format if you like.
Consensus is that it's on the whole fairly obvious stuff -- the youth like viral videos! the youth don't read newspapers! the youth ignore online ads! -- but, as Alejandro Martinez-Cabrera notes, there's <!external href="http://www.sfgate.com/cgi-bin/blogs/techchron/detail?blogid=19&entry_id=43541">a danger in people taking this one-teen show too seriously. Meanwhile, Simon Jary at PC Advisor has some fun with it, <!external href="http://www.pcadvisor.co.uk/news/index.cfm?newsid=119111">commissioning a similar report from his three-year-old daughter.
<!media id=3319 center>
<!media id=3318 center>
Netbooks shipments to double, while laptops go flat
Q4 2009 > (But aren't laptops by definition pretty flat, you ask?) A new report out from <!external href="http://www.displaysearch.com/cps/rde/xchg/displaysearch/hs.xsl/071309_mini_note_netbook_shipments_to_double_y_y_to_more_than_30m_units_in_2009.asp">DisplaySearch estimates that as many as 32.7 million netbooks could ship by year's end, nearly double 2008 totals, as prices stay low and quality improves, especially display sizes. Europe, the Middle East, and Africa (EMEA) will together account for just over 13.3 million of those, with market penetration rates an impressive 22%. (That's even higher in Latin America, where over one-quarter of machines there are "mini-notes," as DisplaySearch calls them.) In contrast, the North American market is expected to gain about 8.8 million netbooks this year.
Notebook sales, meanwhile, are down 9.1% and 1.1% in the two regions. DisplaySearch reports that even the region currently slowest to adopt netbooks (Japan, with 29.1% year-over-year growth) is outpacing the region with fastest year-over-year growth for notebooks (China, 22.3%).
Intel Q2 earnings report out today
5:30 pm EDT July 14, 2009 > Last quarter, Intel executives said that the worst was over -- the PC market had bottomed out and would now commence to crawl away from the recession. Were they correct? The first big earnings report of the quarter should have plenty of interesting insight for the sector (and economy) at large.
Is Apple ripening an $800 tablet?
October 2009, maybe > If we all spread a rumor that Apple's coming out with a tablet enough times, they're bound to, right? (It worked with the relaunch of the Newton, after all... oh, wait.) This iteration of the story is looking rather firmer than some, though. Computerworld's Gregg Keizer <!external href="http://www.computerworld.com/s/article/9135478/Report_Apple_netbook_coming_in_October">tracks the rumor down to a Taiwanese news site and turns to a Technology Business Research analyst for his take on things.
Dean Takahashi at VentureBeat has a source that says the processor chip for the device is <!external href="http://deals.venturebeat.com/2009/07/13/look-for-pa-semis-chip-designs-in-upcoming-apple-tablet/">being designed in-house at Apple, and Arik Hesseldahl at BusinessWeek thinks it all makes perfect sense -- but puts his launch-window money on September, but <!external href="http://www.businessweek.com/technology/ByteOfTheApple/blog/archives/2009/07/the_rumors_abou.html">one excellent reason.
Verizon would like developers to be working toward an Apps Store
Beginning July 28 > All the cool kids smartphone vendors have them, and now here comes Verizon: The telco is planning a developer meeting later this month in NYC to encourage work on offerings for their apps store, slated for launch in 2010.
Mobile Content Today's Todd Ogasawara <!external href="http://www.mediabistro.com/mobilecontenttoday/mobile/how_many_app_stores_is_too_many_verizon_looking_to_add_to_the_app_store_mix_121494.asp">wonders if all these shopping options are going to confuse the civilians. Oh, responds Stacey Higginbotham at GigaOM, the users WILL know where to turn for apps: Apparently Verizon's planning to <!external href="http://gigaom.com/2009/07/13/verizon-to-mobile-developers-can-you-hear-me-now/">link only to its own apps store on its phones, which means that you'll have to be techish enough to know the phone manufacturer's store exists to get to it. Suddenly that "gathering" in two weeks looks a little bit less like friendly persuasion, doesn't it.
<!image id=3319 center> Tuesday's tech headlines
ReadWriteWeb
• Richard Macmanus has been talking with folks at MIT and has some <!external href="http://www.readwriteweb.com/archives/cross_reality_when_sensors_meet_virtual_reality.php#more">fascinating stuff on how sensor/actuator networks can have effects in virtual worlds.
• What are the <!external href="http://www.readwriteweb.com/enterprise/2009/07/four-essential-apps-for-distributed-teams.php">four essential applications for making a distributed office or team function well? Steven Walling has a well-thought-out list.
Valleywag
• Carly Fiorina's first ad for her gubernatorial campaign has been <!external href="http://en.wikipedia.org/wiki/Fisking">fisked, Ryan Tate reports, and now the former HP CEO <!external href="http://valleywag.gawker.com/5313826/how-not-to-pad-your-resume">has some explaining to do about a couple of projects that look an awful lot like resumé-polishing.
• Ryan Tate goes <!external href="http://valleywag.gawker.com/5313579/everything-wrong-with-the-internet-in-one-gaming-banner-ad-campaign/gallery/">hilariously to town on the ads for Evony, an online empire-building game. The photos are indeed misleading about the game's content, unless you're willing to concede that a lot of the people who'd be enticed into the game by those photos are probably themselves giant boobs.
New Scientist
• Using gallium nitride transistors rather than silicon transistors could cut adapter power waste by a third -- and make the tech <!external href="http://www.newscientist.com/article/mg20327165.700-new-transistors-to-reduce-need-for-wall-warts.html">small enough to squeeze into a laptop. Goodbye, wall wart; you wouldn't be missed.
• MacGregor Campbell looks at research from Adobe and the University of Wisconsin-Madison that could <!external href="http://www.newscientist.com/article/dn17456-shaky-home-movies-get-a-big-budget-feel.html">de-wobble footage shot on handheld video cameras.
<!media id=3319 center>