New Windows Home Server beta could restore lost backup capability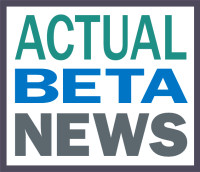 In Microsoft's history, it was Windows 95 that had finally confirmed for the entire operating system market that Windows had "arrived," cementing its position as the dominant system for well over a decade to come. The place of Windows Home Server in the market Microsoft has been working to create for it, has been far more tenable -- it doesn't really have competition in its category, but Home Server has yet to prove that it has "arrived." That could change with the forthcoming introduction of Power Pack 3, which will incorporate support for Windows 7, and which also may restore some features which loyal users have, to their surprise, found missing in recent versions.
Early this morning, Microsoft announced the forthcoming availability of the first beta of Power Pack 3 for Windows Home Server. Its key feature is the ability to automatically back up the contents of hard drives elsewhere in the home network, using the same disk imaging system created for Windows Server 2008. <!external href="https://connect.microsoft.com/WindowsHomeServer">The company is signing up participants now through Microsoft Connect, though Betanews confirmed Friday morning that the beta download has not yet been posted.
Windows 7 adds the capability for users to <!article id="1242770911">gather multiple directories into libraries, especially for networks where pictures and media are stored on multiple systems. Libraries make all these directories' contents addressable from one place, regardless of their location, and it will be one of Win7's key selling points. So Home Server support for libraries is critically necessary; inevitably, users will want a way to back up entire libraries from multiple locations in one place.
"After the Windows Home Server Connector software has been installed on a computer running Windows 7," <!external href="http://blogs.technet.com/homeserver/archive/2009/07/17/windows-home-server-power-pack-3-beta-includes-enhancements-for-windows-7-based-computers.aspx">reads this morning's announcement, "Windows 7 Backup warnings will be suppressed and users will no longer receive a notification to back up their computer."
But Home Server users to this point have been demanding the relative security of their backups, which is why the <!article id="1210973048">the sudden retraction of a key feature last year for Power Pack 1 was met with bewilderment. The company had planned to give users an automatic mechanism for backing up their backup databases, especially because the dropping of a single drive from a Home Server array could result in the loss of an entire backup catalog.
Microsoft had released additional documentation in the interim to help WHS users perform the process manually; but then that documentation itself was mysteriously withdrawn. The omission prompted WHS users to figure out a protection method on their own; late last year, one independent user <!external href="http://www.homeautomation-direct.com/blog/?p=59">figured out a method with the help of <!detail id="1102840595-1">TrueCrypt and RoboCopy. Since then, Power Pack 2 was released last March, but even it didn't solve users' dilemmas.
The elevation of image-based backup to the top of the heap in Power Pack 3's features list is giving users hope that Microsoft may have reinserted the long lost feature, which at one time seemed to be imminent. But neither the installer nor the documentation is available just yet, so users may have to wait awhile for their concerns to be responded to.
One more new feature will come from Windows 7 itself: Its newest release of Windows Media Center, once extenders are installed, will elevate Home Server access to the home menu. There, Media Center users should have access to new Home Server features such as archiving (including transcoding) and restoring recorded TV shows.