Apple and major labels try to bring back liner notes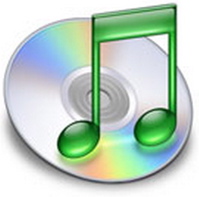 In the vinyl age, the packaging of a record album was integral to the overall experience that album gave the listener. A good cover could help sell more albums, and detailed liner notes could serve as an enhancement to listening. As packaging shrunk with changing formats, most of the impact of the album packaging was lost. Meanwhile, album purchases <!article id="1199475315">have been on a steady decline for years as digital consumers favor single songs over whole albums.
Apple and the "big four" major record labels are hoping to change that by re-inventing the packaging of the MP3 album. In a project <!external href="http://www.ft.com/cms/s/0/28129982-7a18-11de-b86f-00144feabdc0.html"> reportedly codenamed "Cocktail," Apple, Sony, Universal, Warner, and EMI are working on packaging interactive content with digital albums. Albums packaged with song lyrics, production and liner notes, video clips and photos could be the next new type of bundle in iTunes.
Users will be able to enjoy the interactive components while listening to the music, in very much the same way listeners would use the packaging of record albums to enhance the listening experience of that format. The record companies hope that the added value will spark interest in the album as the preferred format again.
According to Neilsen SoundScan, , digital downloads constituted 32% of all music purchases last year, and over 1 billion individual tracks were sold. Only 428 million albums were sold during the year, a decline of 14%.
"Cocktail" is expected to launch in September, and there is currently no word on the effect it could have on album prices.