Microsoft entices Windows Mobile developers with chance to win Surface table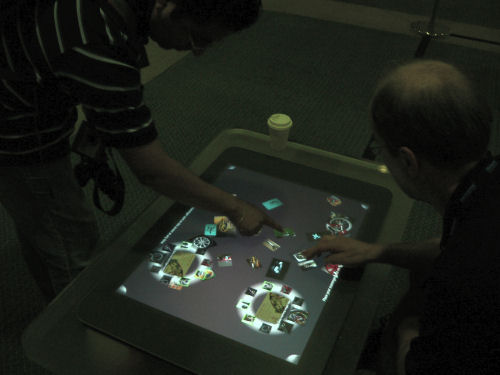 As a run-up to the <!article id="1247594563">Windows Mobile Marketplace launch, Microsoft has officially opened submissions for the <!external href="http://www.mobilethisdeveloper.com/?fbid=xbCFgN2DmH0">Race to Market developer challenge in 29 countries.
The contest will begin when the Marketplace opens and continue until the last day of 2009, at which time four apps will be selected to win a <!article id="1199917081">Developer Edition Microsoft Surface table each. Registered Windows Mobile devs and independent software vendors can now upload their apps for certification in the Marketplace and expect them to be ready within around 10 business days.
The winners will be free app that is downloaded the most, the for-pay app that is most valuable (number of downloads x price), and the "most playful," and "most useful" apps as determined by a panel of Microsoft judges.
"Our strategy for all of this is pretty straightforward; we want to create a global marketplace for Windows Phones where developers and users meet to sell and buy high quality and high value applications that make work easier and life more fulfilling," said Todd Brix, senior director for Mobile Platform Services Product Management at Microsoft. "We're creating a clear process and new opportunity for developers and ISVs to make money from their investment in innovation."