Western Digital ships 2.5-inch terabyte drives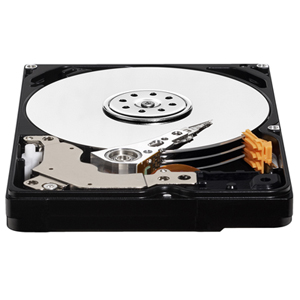 <!external href="http://www.westerndigital.com/en/">Western Digital today announced its new terabyte storage solution in the 2.5" category, the WD Scorpio Blue SATA drive.
The 5200RPM 3Gb/s, 8MB Cache WD Scorpio Blue comes in both 750GB and 1TB capacities for $189.99 and $249.99 respectively. They feature three of Western Digital's trademarked technologies, WhisperDrive sound dampening, ShockGuard shock tolerance technology, and SecurePark technology, which reduces the time the record head is in contact with the spinning disc surface, ostensibly lengthening the lifespan of the drive.
Western Digital was able to increase the amount of storage in 2.5" line by increasing its height to the 12.5mm factor, so not all drive bays will accommodate them. They are available <!external href="http://store.westerndigital.com/store/wdus/en_US/DisplayProductDetailsPage/categoryID.13095600/parid.13092500/catid.13095000">through WD's online shop immediately.