Report: AT&T's first Android device could be scrapped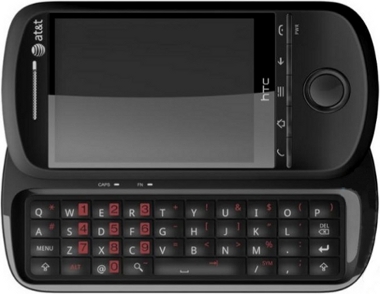 AT&T's first Android handset, a touchscreen slider from HTC code-named "Lancaster" could face an indefinite delay, according to <!external href="http://www.digitimes.com/news/a20090820PD207.html">a DigiTimes report today.
Lancaster was originally slated for a third quarter release, but now could be either delayed or cancelled entirely, according to Digitimes' reliable sources in its native Taiwan, because the phone "has not yet passed AT&T validation."
The Lancaster is a 2.8-inch QVGA touchphone with a full QWERTY keyboard and 3 megapixel camera. Reportedly, it's not a show-stopper. It is possible that this is another case of <!article id="1250632771">Android developing faster than HTC's phones can handle, or possibly of AT&T <!article id="1219424967">holding back on a potentially problematic device.
Either way, T-Mobile remains the only United States carrier to offer any Android phones.
<!image id=3760 center>
Sprint's first Android device is now expected to be the Samsung InstinctQ, a phone similar in design to the HTC Lancaster which recently <!external href="http://phandroid.com/2009/08/19/samsung-instinctq-pictures-leak/">leaked to an Android fan site. InstinctQ is expected to arrive somewhere between mid-October and early November.
<!image id=3759 center>
Verizon's first Android phone is currently expected to come from Motorola in the form of the <!external href="http://www.slashgear.com/motorola-shules-aka-sholes-verizon-android-smartphone-caught-in-live-pic-3150902/">Sholes, yet another QWERTY slider with a 3.7-inch touchscreen and a 5-megapixel flash camera.
With the future of AT&T's first Android device uncertain, it's a race to see which carrier will step up and be the next to vend Google's mobile operating system.