Exchange Server 2010 goes live, will extend rights-managed e-mail to browsers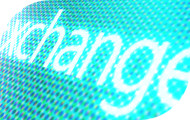 One of the more important features of Microsoft Exchange Server 2010 (or Exchange 2010, depending upon whom you're talking to), officially launched for sale this morning during a TechEd conference in Berlin, is a system for mail administrators to implement policy-driven rights management that's ensured not just for Outlook 2010 (Office) users, but also users of the Outlook Web App running through Web browsers, including Mozilla Firefox and Apple Safari.
These rights management features, called Transport Protection Rules, will enable admins to generate extensive rules that restrict, where necessary, an e-mail recipient's ability to make alternate uses of the content of e-mail, including simply copying and pasting its text elsewhere, if messages are deemed confidential. Corporate Vice President Stephen Elop and Exchange product manager Julie White demonstrated TPR to a TechEd crowd that appeared, at least from the live feed from Berlin, to be less-than-capacity, though which Microsoft described as a sellout crowd of 7,000.
During this morning's demo, White showed how OWA typically enables the e-mail client to prohibit unrestricted use of an e-mail's content if the sender explicitly flags the mail as confidential. Transport Protection Rules, by contrast, enables the creation of a policy restriction template that may be applied whenever any content sent from a specified account meets the criteria. That criteria includes the inclusion of phrases within the content of the mail itself -- White's demo involved the phrase launch plans.
<!media id=4037 center>
A TPR can be designed, the demo showed, where a rule can search outgoing content for the specific phrase, and if that phrase is located, Exchange can apply the confidentiality rule that the original sender may have neglected to apply. The message becomes confidential because content is always being evaluated by Exchange. The restrictions, including inability to copy and paste text or to forward the message to other recipients, may be enforced on non-Microsoft browsers including Firefox.
In fact, TechEd attendees this morning saw more of Firefox than Internet Explorer; and when Elop pointed this out, attendees offered the biggest round of applause of the day.
"Integrated information rights management is now natively supported within Outlook Web App," said White, "so that now users can create protected messages without needing an additional plug-in, or taking any extra steps. And that means fewer support desk calls for you [the admins]."
TPR was perhaps one of the few Exchange features that was actually new to at least some of the admins in the audience today, as Microsoft execs would later acknowledge that the ES 2010 beta program was perhaps the largest in the company's history -- even larger than for Windows. The reason, stated Corporate Vice President Chris Capossela during a staged Q&A following the TechEd keynote, was that a multitude of colleges worldwide adopted Exchange during the beta program, and signed their students up. Over 10 million students worldwide effectively became users of Exchange Server, and many of those effectively of the new Outlook Web App.
So some of the other features execs showed off today ended up being old news to many, including how Exchange and OWA implement conversation view -- the ability to automatically categorize e-mails as threaded conversations based on their subject lines -- and the "Ignore Conversation" feature, which lets the client skip future messages belonging to unwanted conversations. At one point, Elop prodded the audience for a response. "Some applause, something, anything?" he asked. "A little love, please?"
Today's Exchange rollout comes on the same day as Cisco announced its own Unified Communications System 8.0 platform update, which integrates a new collaboration toolkit and a hosted e-mail option, putting Cisco in direct competition with Microsoft Exchange and Lotus Notes.
This morning, Capossela dismissed Cisco's move by painting it as something less than unified, pushing Exchange as a product that has grown organically over the years "rather than stitching together acquired products and calling that the solution," referring to <!article id="1236807294">Cisco's propensity for acquisition. Cisco's platform does include the secured instant messaging tool it now calls Unified Presence 8.0, but which came to prominence as Jabber prior to a Cisco acquisition in September 2008.