Kindle for PC opens in beta, underwhelms

---
Download Amazon Kindle for PC 1.0.25338.0 Beta for Windows from Fileforum now.
---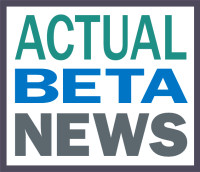 Amazon today opened the beta of Kindle for PC, a free application which can act as a PC-based companion to your Kindle e-reading device or as standalone e-reading software.
While this is the same application that Amazon showed off at the Windows 7 premiere last month, so far it displays Amazon's Whispersync technology and little else. When you start the program up, books you have already purchased in the Kindle Shop appear under a button called "Archived items," and they can then be downloaded to Kindle for PC's home menu. The books can be read and kept in sync with your Kindle with highlights and bookmarks appearing just as they would on the e-reader. It's very similar to the Kindle iPhone application.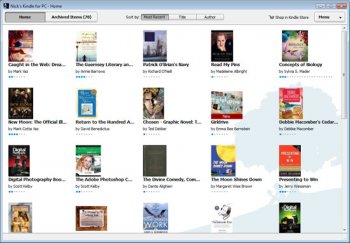 But it seems like the missing features actually exceed those present.
You do not have access to content you converted for consumption on the Kindle or directly uploaded via USB, and you do not have access to your newspaper, magazine, blog subscriptions, or clippings. You can shop in the Kindle Store or manage your Kindle account, but neither of those actions take place within the application, and instead launch in your default browser.
Covers and color text show up in full color, and font sizes can be adjusted; and there is touch recognition for Windows 7 users, so Kindle for PC ends up behaving even more like the iPhone app when it's run in Windows 7.
System requirements for the software are extremely modest: XP SP2, Vista, or Windows 7, at least a 500 MHz AMD/Intel processor and 128 MB of RAM, (800 x 600) screen resolution, and 100 MB storage. Conceivably, if it supported Linux-based operating systems or WinCE, such a lightweight app could actually run agreeably on recycled hardware; providing the foundation for a DIY Kindle actually running Kindle software.
But as far as e-book management, conversion, and acquisition, this beta really has a long way to go before it can perform as well as cross-platform software such as Calibre.