Will Nokia's plans further alienate American consumers?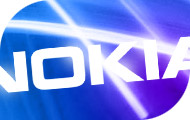 The world of mobile communications has changed considerably since Nokia reached market dominance in the late '90s, and the Finnish telecommunications leader is shifting its strategies to keep ahead as mobile behavior continues to change. This week, the company revealed some of its plans for the next couple of years, which could amount to something of a spring cleaning for the cluttered Nokia house, or could simply keep the company on the same path.
Most interestingly, Nokia said it is going to release fewer smartphones. The company is going to follow the lead taken by Research In Motion, Apple, and Palm, and offer a smaller, more concentrated portfolio of these devices and hopefully attract more consumers with their mid-range prices. This does not necessarily mean Nokia is looking to eliminate any of its product lines, but rather perform an overall cutback, reducing its roster of smartphones by more than half, and offering cheaper models. Nokia expects 33% of its 2010 smartphone lineup to have both touchscreens and QWERTY keypads, another 33% to have QWERTY only, 25% to have all touch, and the remaining 9% to have an ITU-T keypad.
However, Nokia yesterday said it is sticking with three different mobile platforms: Series 40, Symbian, and Maemo.
Symbian's user interface is going to get an overhaul, which will eliminate some of the clutter there too. Nokia's presentation at Capital Markets Day this week gave an early look at the 2010 Symbian update, which promises to increase the efficiency of use, the speed of Web browsing, and the overall speed of animation to 60 frames per second. In the long run, Nokia is shifting the open source Symbian operating system to the majority role (where Series 40 is now) and introducing Maemo into the mix.
But the trouble that many have pointed out today is that Nokia has to attract both developers and users to each of these platforms as it continues to lose global market share. Julien Fourgeaud, Senior Design Engineer at Nokia, explained the strategy <!external href="http://features.gdgt.com/2009/12/03/gdgt-weekly-065/">in a gdgt thread this afternoon.
As Forgeaud listed: "iPhone is a vertical platform, controlled by Steve Jobs. Android is a vertical platform, controlled by Google, 'replicated' by HTC and other copy-artists. Their definition of Open Source is not clear, and the market is slowly realizing it. Maemo is a vertical platform, controlled by Nokia. Symbian is an horizontal platform, controlled by the community and adopted by a wide range of product designers. Looking at platforms where Nokia has an active participatory role, it is easy to understand the strategy between them. Maemo will enable Nokia to bring solution devices, based on their own services, offering the devices to operators with a 'take it all or leave it' approach, similar to the iPhone proposition. On the other end, Open Sourcing Symbian enables Nokia to benefit from the community, speeding up the platform development, improving hardware portability, engaging consumers in the development of the experience, supporting third-party developer innovation and more. The Symbian strategy is definitely obvious: Enable anyone to have a smartphone."
Following these strategies, it looks like we can expect a lot more Symbian-powered QWERTY sliders from Nokia in the next couple of years, a combination which has done little to attract American consumers thus far.