Nokia adds 14 patents to complaint, citing Jobs' 'Great artists steal' comment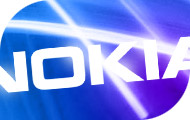 Responding to Apple's <!article id="1260559533">vehement countersuit against Nokia, in which it leveled 13 patent infringement allegations against Nokia's 10, last December 29, Nokia added 14 more to the mix, including for concepts that may perhaps be as integral to the construction of modern telephones as power-conserving voltage-controlled oscillators, and a sensor that de-activates touchscreens while the phone is held against the ear.
The assertion made in Nokia's latest amended complaint is that Apple based the design of the iPhone around Nokia concepts, implying that Apple may have actively reverse-engineered Nokia's phones to do so -- rather than stumbling upon the same concepts accidentally in its own research. Upholding the notion that Apple would rather steal than innovate, Nokia cites a 1996 statement made by Apple's then-former-CEO Steve Jobs, in a PBS documentary by Robert X. Cringely entitled "Triumph of the Nerds."
"Apple's unauthorized use of Nokia's inventions is consistent with a long-standing Apple corporate tradition," Nokia's attorneys asserted. "In 1996, Apple founder and CEO Steve Jobs appeared in the PBS documentary, 'Triumph of the Nerds,' and freely acknowledged Apple's use of other's ideas. 'Picasso had a saying,' Jobs stated in the interview, 'good artists copy, great artists steal.' Jobs then added, 'and we have always been shameless about stealing great ideas.'"
Jobs' comment at the time was in reference to the Macintosh, and how it had become a triumph of industrial design -- this from the vantage point at the time of an ex-executive in charge of NeXT, Inc. (though possibly in talks with Apple about a buyout, which took place in December that year). In context, Jobs' comment in full was this: "It comes down to trying to expose yourself to the best things that humans have done, and then try to bring those things in to what you're doing. I mean, Picasso had a saying; he said, 'Good artists copy; great artists steal.' And we have, you know, always been shameless about stealing great ideas. And I think part of what made the Macintosh great was that the people working on it were musicians and poets and artists and zoologists and historians who also happened to be the best computer scientists in the world."
Although Nokia does not claim a patent on cameras, its amended complaint asserts that Apple's appropriations of Nokia ideas extend specifically, it says, to the "3-megapixel camera" and "longer battery life." "Nokia had incorporated a camera in a mobile phone as early as 2002 - five years before the iPhone was introduced," states the amended complaint. "The camera incorporated in Apple's iPhones even appropriates a Nokia invention claimed in the '256 patent. Similarly, Apple is able to extend the battery life on its iPhone by using Nokia's power efficiency invention found in the '091 patent. Furthermore, Apple reduces the iPhone's size and boosts its speaker performance by housing the phone's speaker and acoustic cavities in the same space as the antenna, as described in Nokia's '181 patent.
"Apple also claims to have incorporated features to make its iPhone 'user friendly,'" Nokia continues, "but those features are also based on technology invented and patented by Nokia. For example, the touch screen in the iPhone is deactivated during a phone call as claimed in the '957 patent, and the iPhone magnifies selected characters using the invention of Nokia's '036 patent. And while Apple purports to have 'foreseen' the 'convergence' of the mobile phone with computers to produce the 'smartphone,' it was Nokia that first adapted many of the computer-related features to mobile phones that Apple now imitates, such as launching applications as disclosed in the '735 patent."
Apple has yet to issue a formal response to Nokia's counter-countersuit.