Hands-on with Toshiba's Cell TV that can convert 2D to 3D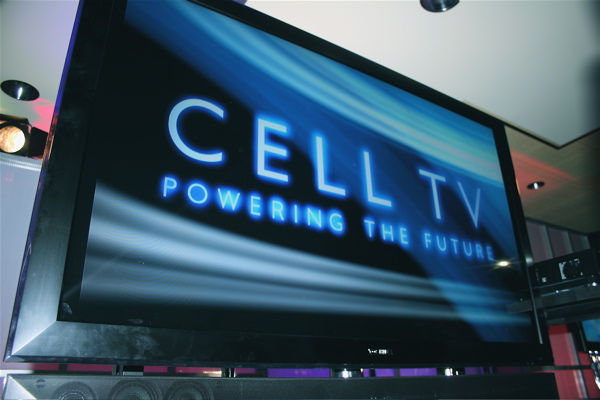 Toshiba's new Cell processor-powered LEDTVs look to be fierce machines. They take the current trends in connected set-top boxes and home theater appliances and roll them up into a single package that is as much computer as it is TV. Packed with 8 core Cell processors capable of 3.2GHz each, Toshiba says its new TVs will be ten times more powerful than your average desktop computer.
<!image id=4306 center>
It's also equipped with Wireless HD, 802.11n wireless networking, DLNA digital media server capability, a 1GB internal HDD, internal BD drive, USB playback for handheld and mass-storage devices, a built-in camera, mic, and videophone software, and integration with Web-based video services such as Vudu, Netflix, and Cinemanow.
<!image id=4308 center>
It's big, it's powerful, it's enhanced by its connectivity. The internals sound like an HTPC on steroids, but it's got one feature that blows HTPCs away: full 3D capability. Now this isn't just support for new 3D content, but it also supports 3D upconversion. With Toshiba's proprietary software, "Tri-vector 2D-to-3D" technology analyzes 2D frames, estimates the depth of each area in the frame, and creates a stereoscopic image.
<!image id=4307>
Toshiba's Cell TV line includes the "Genesis" in 55" and 65" profiles and the "Illusion" in 46", 55", and 65". Pricing and availability were not announced today, but these are expected to hit stores this year.
<!image id=4309 center>