First Windows Mobile 6.5.3 device announced by Sony Ericsson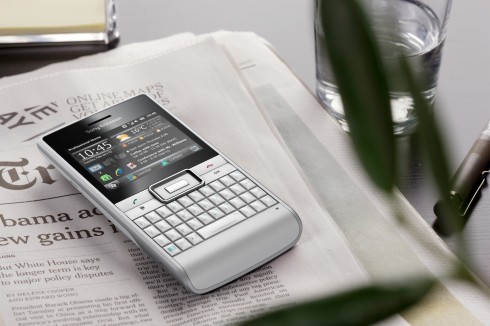 Today, mobile phone maker Sony Ericsson announced a new smartphone called Aspen which is the first officially-announced Windows Mobile 6.5.3 device.
It's certainly not the big "Zune phone" or "Project Pink" announcement that we are expecting from Microsoft's mobile division this month, but it is nonetheless an important step for Windows Mobile.
The touchscreen-enhanced QWERTY handset has a 2.4" (240x320) screen, 3.2 megapixel camera, FM Radio, A-GPS, Bluetooth 2.0, and Wi-Fi, and can be tethered as a 3G modem on UMTS/HSPA 850/950/1800/1900 networks.
Because the device will not ship until the second quarter of this year, we don't have an official look at what makes Windows Mobile 6.5.3 special for it.
However, Aspen is being marketed as "The business mobile phone with green credentials at its core," so the consumer-friendly element that we heard so much about is not being played up at all. Instead, it is touting Office Mobile, Outlook Mobile, Skype, the latest version of MyPhone, Exchange ActiveSync, and handwriting recognition among its respectable <!external href="http://www.sonyericsson.com/cws/corporate/press/pressreleases/pressreleasedetails/sonyericssonaspen-20100202">list of features.