Shazam finally hooks up with Pandora and Last.fm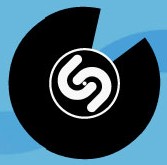 Music identification software Shazam is indispensable. When users hear a song they don't know playing in a commercial, over the radio, or on the PA at a club, and they want to know what the song is, all they have to do is fire up Shazam on their smartphone, let the app "hear" the song, and it identifies it.
As useful as it is, Shazam has kind of been a one-way street: It identifies (or "tags") the song and then links the user out to other services. For example, the user can then purchase the song, go to YouTube to watch related videos, or go to the artist's MySpace page, all where applicable. But up to now, the app ended there, and the list of songs a user has tagged didn't get used anywhere.
Today, though, Shazam Entertainment LTD announced that the Shazam Encore and (Shazam)red apps for the iPod Touch and iPhone can be used to create stations in Pandora, which will include additional songs by the same artist and similar ones. When a song is tagged, an icon appears in the "Tag Results" page which takes the user directly to their radio station.
A user's tag list has also been incorporated into Last.fm to generate a list of upcoming shows made from their favorite tagged artists, with suggestions based on the user's location.
The updated versions of Shazam Encore and (Shazam)red are available in the iTunes App Store now.