Nintendo smashes DS mod chip in Australia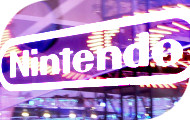 An Australian federal court has ordered game hardware distributor RSJ IT Solutions, parent company of GadgetGear, to immediately stop selling the R4 DS modification chip that allows pirated games to be played on the popular handheld console.
The R4 chip is a microSD reader that fits into the Nintendo DS' Slot-1 port and bypasses all security functions, so the user can play music and movies, read text files, create homebrew software, and, of course, play copied games. It usually retails for around $45.
Nintendo has been trying for several years to control the distribution of the R4 cart, and in 2007 the company famously said, "We are keeping a close eye on the products and studying them. <!article id="1196119738">But we cannot smash all of them."
But that has not stopped the game company from trying, and the R4's availability may weaken as a result of this suit. Australian publication <!external href="http://www.itnews.com.au/News/167490,nintendo-wins-lawsuit-over-r4-mod-chip-piracy.aspx">IT News said today that RSJ IT Solutions must file an affidavit by the end of the week which identifies all of the suppliers of the R4 chips, and pay Nintendo $520,000 in damages for selling a device that facilitates piracy.