In light of news that it has 'flopped,' Google's Nexus One lands on AT&T and Rogers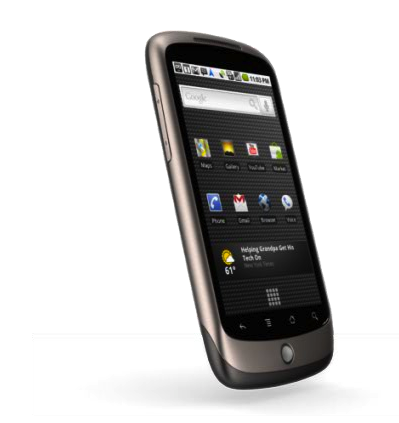 Google's first attempt at directly selling an Android-powered mobile phone is <!external href="http://www.businessinsider.com/the-nexus-one-is-a-flop-74-days-in-just-135000-sold-2010-3">already being called a flop thanks to reports from mobile analytics company Flurry that estimate sales to have been around 135,000 units in the first 74 days on the market (compared to 1.05 million Motorola Droids, 1 million iPhones.)
However, Google's approach to selling the device is vastly different from the more common methods employed by wireless carriers: it has been primarily sold unlocked for $529 directly from Google, or for $179 with a special T-Mobile plan. Since the device was released, there's been a "Coming soon: Spring 2010" section that shows Verizon Wireless and Vodafone as the next US and European carriers.
Today, Google expanded the device's compatibility in a different direction, and rolled out a version compatible with AT&T in the U.S. and Rogers in Canada. It is now the second Android device on AT&T behind the Motorola Backflip. Rogers currently offers a goodly amount of Android devices, including the HTC Dream and Magic (known as the G1 and MyTouch 3G in the U.S.) LG Eve, Samsung Galaxy Spica, and soon the Sony Ericsson Xperia X10.
So instead of a CDMA version as expected, today we've got a device that supports 850/1900/2100 MHz 3G/UMTS bands, and one that supports the 900/AWS/2100 MHz 3G/UMTS bands used by T-Mobile.
Selling the device unlocked is unlikely to greatly expand its popularity, as it still only appeals to a niche audience.