Nvidia admits GeForce drivers responsible for fan problems, issues updates

---
Download Nvidia ForceWare Drivers for Windows version 197.13 from Fileforum now.
---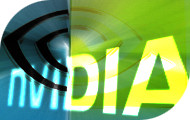 Version 196.75 of Nvidia's GeForce/Ion drivers were indeed responsible for fan overheating problems reported by users. That's the verdict from Nvidia, which in a second round of responses to customer concerns has released version 197.13, which it assures users doesn't have the problem.
According to a frequent contributor to Nvidia's support forum, the problem was with the release version of the driver (other contributors reported no such problem with the beta). Specifically, version 196.75 ran the on-board graphics chip fan at 40% speed like it's supposed to. But when the card got hotter, the speed boost failed to kick in.
As one tester verified, "Up to 72° [Celsius], the fan remains at 40%. At 73° it increases to 41%, at 74° to 42%, and at 75° it varies between 44 and 45%."
To its credit, Nvidia's response has actually been quite swift. Over the past few days, registered driver users received e-mail messages advising them to roll back to an earlier version. One Dell XPS M1730 customer tried that, only to find that certain data left behind from a simple uninstall made it impossible to reboot his computer except into Safe Mode -- where, after a short time, it would freeze. A volunteer pointed out the M1730 is a laptop...and the 196.75 drivers were for desktop PC cards.
Other volunteers suggested the use of driver cleaning utilities such as Guru3D Driver Sweeper. Meanwhile, they advised others to use manual utilities to monitor their processor temperatures.
Though some long-time forum members were prematurely lamenting about how long they'd have to wait to see software fixes, they actually did come within a few days. But that wasn't good enough for some who complained they lost their cards entirely. Over the weekend, prior to Nvidia's announcement, one forum contributor commented, "I have filled out an error report form and it seems that all I (we) can do now is wait. The possible fixes I have heard include: RMA video card for a new one; buy a new video card. These seem like rather poor fixes."
Sensing the onset of a possible customer revolt, forum contributor ImNutz4NvSLI (who, we can assume, is nuts for Nvidia SLI) attempted to put out the flames: "Paying attention to your GPUs temps is your responsibility. I can't imagine a situation in which my GPUs would get to over 100c and I wouldn't know about it. I am not trying to be cruel or insensitive, I am just stating it like it is. In this world today people are always looking for something for nothing, and looking to pass blame and not take responsibility for their own actions. While this driver may have broken automatic fan control on some users GPUs, certainly not all, fan control was still there to use and was working, all you had to do was pay attention to the temps."
The contributor pointed to a thread he set up last Saturday, containing illustrated instructions for setting up manual temperature monitors in Windows. Utilities such as EVGA Precision, for instance, show little temperature indicators in the Windows system tray, and can even overlay game screens with temperature monitor information on-demand.