How I slashed my connection to cable TV without missing anything

Mission: Find an affordable alternative to cable/pay TV using only off-the-shelf products.
Deadline: Today (with a clause for extension)
Like 24 million other Americans, I have a subscription to Comcast for cable television; and like an untold number of those subscribers, I feel that it costs far more than it should.
Annually, I pay more than $675 for service on one HD receiver with no premium content, even though I only watch a couple of hours of television a week. It amounts to 212 unique stations (minus the redundant HD channels.) This wasted money could be put toward something I'd actually use, like a mobile broadband subscription or a second data line, so I began looking for more cost effective alternatives.
I started this project with the idea that I could replace cable with a second broadband connection, dedicated strictly to grabbing video content from the Web, but I ended up going in a totally different direction thanks to a serendipitous TiVo Premiere review I was supposed to be writing at the same time.
You see, TiVo sent us its new Premiere DVR to check out, and I was going to hook it up to my Comcast signal to review it, but that required a cableCARD. I called Comcast to get one, and they had to send a technician out to install it, and one wouldn't be able to come out to my house for 20 days.
With the TiVo Premiere review due in just 8 days, I had no choice but to hook up the TiVo to a DTV antenna and try to make the best of it. Little did I know that this would completely change my mind about how I could cancel cable for my other project.
Part 1: Using TiVo Premiere without pay TV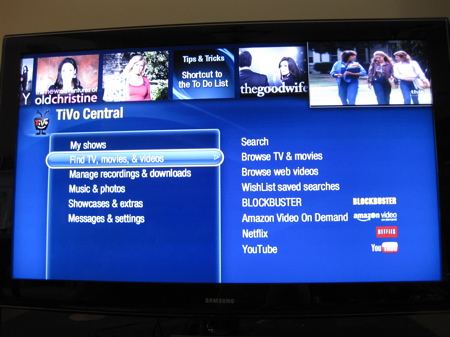 I hadn't turned on over-the-air television since long before it shifted to digital broadcast, and I thought I was going to be reviewing TiVo's brand new DVR with only a measly handful of channels to work with. I was not happy.
Some quick background: I grew up in the Baltimore area, and we only got about 6-10 over-the-air stations depending upon where you were tuning in. If you moved northward, for example, you may have been lucky enough to pick up some Pennsylvania stations, If you moved southward, you started to get Washington D.C. and Virginia stations. But as far as central Maryland goes, there were 3 VHF and 3 UHF channels and nothing else.
When I plugged the brand new DTV antenna into the TiVo Premiere, I was shocked to find that I was receiving 33 over-the-air stations. Furthermore, with the TiVo Premiere, I could hit "guide" and find information about what I was watching, and what was scheduled to come on later in the day.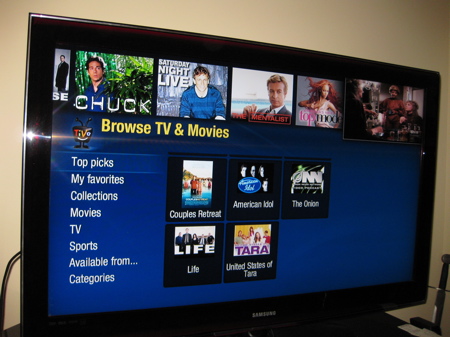 Then it dawned on me. I have 33 channels worth of free linear content that TiVo can turn into free on-demand content.
What's more, TiVo beefs up the free stuff I'm going to be watching by indexing casts, and linking shows to related Web-based content like Netflix Streaming, Amazon on Demand, Blockbuster on demand, and YouTube. It makes watching free, over-the-air content as good as, if not better than, pay television.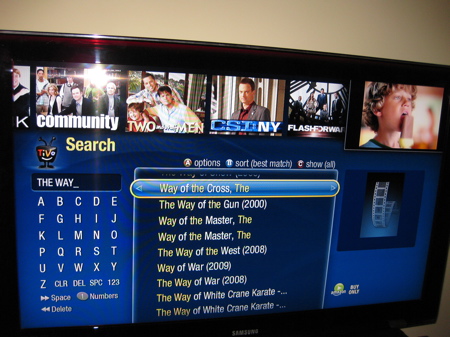 Sure, the TiVo Premiere's new UI has issues...well, one issue, really. It's not finished. Some menus are in HD and some are in SD, and the switch between them is jarring both on the viewer and a little laggy. As long as you're parked on the home screen, information pops up quickly and smoothly. But when you have to get into a part of the UI that's still in SD, you're going to encounter all-black loading screens pretty frequently.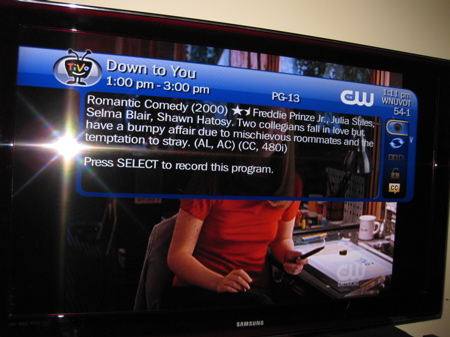 Maybe I'm too forgiving, but I can overlook a menu that's both HD and SD. After all, I'm not offered standard 100% HD service packages from any content provider, either, and streaming videos vary in quality from 720p all the way down to tiny, blurry molecules of unwatchable crap.
Besides, TiVo says it's going to be rolling out UI updates pretty frequently, which will make the menus that pop up over live TV high definition, and then the utility screens and messages sections will follow. The first update to the Premiere will roll out in May and will improve the features of the discovery bar located across the top of the main TiVo menu.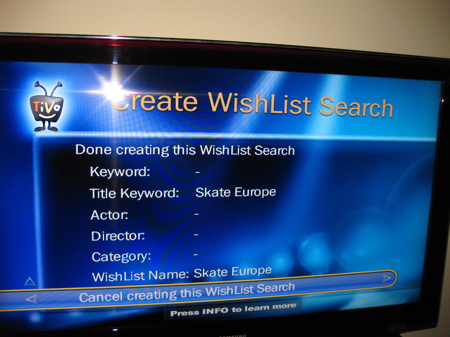 The funny thing about the TiVo Premiere is that it really doesn't do anything new. It's a TiVo, it does what TiVo always does. It does it with a more powerful dual-core processor and high definition Flash-based UI, but it remains the same viewing experience that turns regular TV viewers into TiVo cultists.
That said, it's got a number of limitations that mean it's only a single part of my solution for canceling cable, one of them is the fact that it cannot access the majority of the free content on the Web.
At $299, the TiVo Premiere makes up about half of the year's cable bill that I'm saving and helps to replace 11 channels in the Comcast package. Some of the over-the-air networks I receive are not included in my Comcast package, but could serve as a loose replacement for others. MGM's THiS network, for example, takes on characteristics of both TV Land and AMC.
I have not broken it down to its show-by-show replacement value because that would have REALLY extended me past my deadline, but my early estimate is that an OTA TiVo Premiere could replace between 20%-25% of the content I would have been watching on my cable subscription. This is made up of the content it captures from live broadcasts, the access it has to YouTube, and its extensive roster of video podcasts it can capture. With the addition of a single-disc Netflix account, my overall annual cost rises by $108, but the amount of content available to me also significantly increases. (note: I don't think I should include this in my overall cost since I was paying for Netflix already, but I am just for the sake of everyone who doesn't.)
Since Amazon on Demand and Blockbuster on Demand are both pay-per-item, they also increase available content, but only really replace the pay-per-view section of Comcast's lineup.
Part 2: Bringing Web content fully to the TV
The bottom line in free web-based television content is still Hulu, and your options for bringing that to your TV with regular old consumer gear are pretty limited. However, there is one software solution that gives all three major home video game consoles access to Hulu and other Web video sites for a single $39.99 license fee: MediaMall's PlayOn Digital Media Server.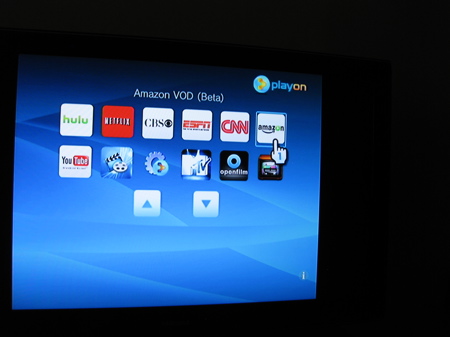 Now, I've heard people complain about PlayOn because of MediaMall's charge for the license. But the fact remains that it's been the most consistent TV-based access to Hulu when all the other free solutions keep getting blocked. That alone is worth it to me.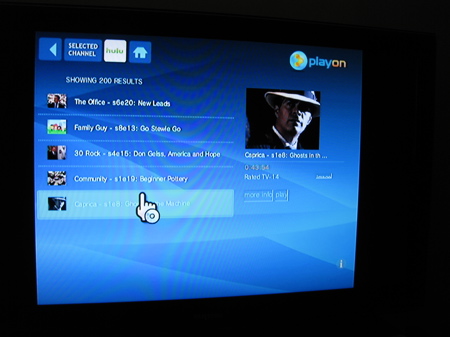 So PlayOn gives your console access to content from networks like NBC, ABC, Disney, PBS, and Comedy Central via Hulu, and there are user-installable plugins (or "channels" if you prefer) for Cartoon Network/Adult Swim, Discovery Channel, SyFy, ESPN, Food Network, Fox News, HGTV, a surprisingly comprehensive one for MTV, Spike TV, C-Span, VH1, Nickelodeon, and CNN.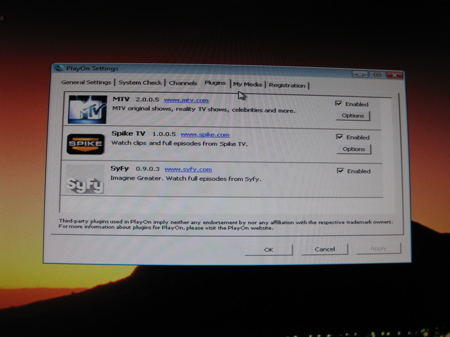 You install the MediaMall server on your connected PC, and all of your game consoles have access to PlayOn channels, the content on your PC's drives, and any networked storage.
One of the most startling parts of PlayOn is that every single feature works on the humble Nintendo Wii through its built-in Opera browser. THE most startling part is that it's actually the best implementation of PlayOn on all three consoles, and it's still only in beta. I am fully aware that the Wii is not an HD device, but when you consider the source quality of most of the content you'll be watching, you realize that the lack of HD can actually be a blessing.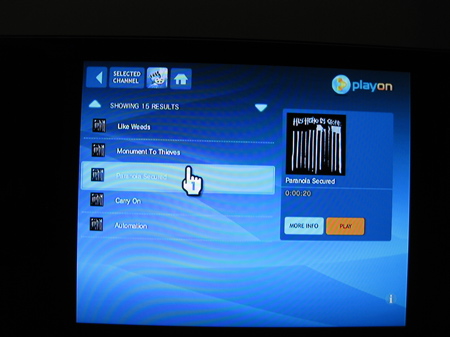 With Hulu and all of the other plugins, PlayOn delivers content from more than 20 networks, and could replace as much as 40% of the content that I paid for on Comcast.
The problem remains that there are still a ton of cable channels putting up their content for free on the Web, but there's no central place to view them on your television. This includes stations like FX, Bravo, E!, USA, and ABC Family, all of which offer full episodes of their most popular shows directly on their Web sites, and other stations like QVC and Home Shopping network, which run 24/7 streams of their channels on the Web.
In a nutshell, the content is out there, there's just no comprehensive way to get it without building a custom home theater PC. However, I've cut my expenses by 33% and have access to anywhere from 55%-70% of the content at my disposal with Comcast, I consider quitting cable easily justified.
I'm still looking for a way to increase my access to online video without significantly adding to the price to sweeten the setup further. I've got $227 left before I'm back to what I'd spend for one year of Comcast, so I'd say things are looking pretty good.
Mission: Ongoing