Skyfire is coming very soon to Android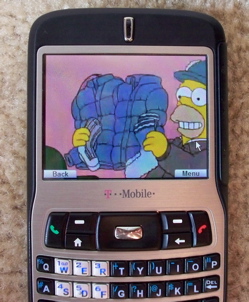 Third-party mobile browser Skyfire is regarded by many to be the best way to consume the Web on the go. With its support for all of the major browser plug-ins, and full server-side rendering, it can provide access to more sites than any other mobile browser, and do it quickly.
It was officially released <!article id="1243433246">a little less than one year ago on Windows Mobile and Symbian S60, and has seen one major update since that time. It has not, however, managed to be released on any new platforms, there has been a very early version for BlackBerry, but that has not progressed to the release stages.
Last February, Skyfire acquired kolbysoft, the developers of the <!external href="http://www.kolbysoft.com/">Steel browser for Android, a browser which borrowed heavily from Opera and Safari.
At the time of the acquisition, Skyfire's Jeff Guleck said, "Users of the existing version of the Steel browser will still be able to use the current version, but will be offered upgrades to Skyfire Android edition once it is released. We can't share any timing or more details at this time, but I promise you'll like it."
The Skyfire team began admitting testers to the Alpha of the new Android browser last week, and unlike Skyfire for S60 and Windows Mobile, the Android version <!external href="http://www.boygeniusreport.com/2010/04/02/first-look-skyfire-for-android/">will reportedly be Webkit-based, and do the page rendering in-device instead of in the cloud. It is unknown how the browser will differ from Steel if this is the case.
The Skyfire team said the response to the alpha program was so overwhelming last week that they had to immediately stop taking email requests from interested parties. Further information about the program has not been supplied.