Adobe's Creative Suite 5 packs in tons of new features

Adobe today celebrated the global launch of Creative Suite 5 (CS5), the first new version of the company's suite of digital art, design, and development tools in nearly two years.
Creative Suite 5 includes 15 of Adobe's products: Photoshop CS5, Illustrator CS5, InDesign CS5, Acrobat 9 Pro, Flash Catalyst CS5, Flash Professional CS5, Flash Builder 4, Dreamweaver CS5, Fireworks CS5, Contribute CS5, Adobe Premiere Pro CS5, After Effects CS5, Soundbooth CS5, Adobe OnLocation CS5, Adobe Bridge CS5, Adobe Device Central CS5, and Adobe Dynamic Link.
These are grouped into five different editions which attend to different needs: Master Collection ($2,599), Design Premium ($1,899), Design Standard ($1,299), Web Premium ($1,799), and Production Premium ($1,699). Of course, all of Adobe's CS5 applications can be purchased individually as well.
With such a huge simultaneous release, it's difficult to cover every new feature included in all of Adobe's products. Fortunately, Adobe has been slow and deliberate in showing off what's special about CS5:
-Photoshop, Premiere Pro, and After Effects now natively support 64-bit architecture.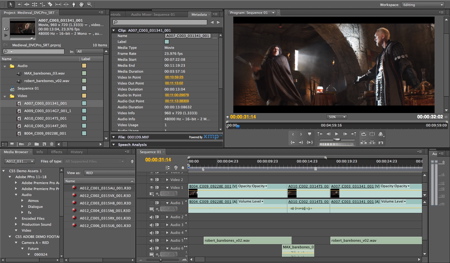 -Adobe's Mercury Playback Engine includes Nvidia GPU acceleration to speed up rendering in Premiere Pro.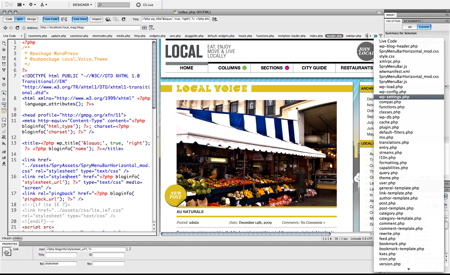 -Dreamweaver finally supports PHP-based CMS like Drupal, WordPress, and Joomla!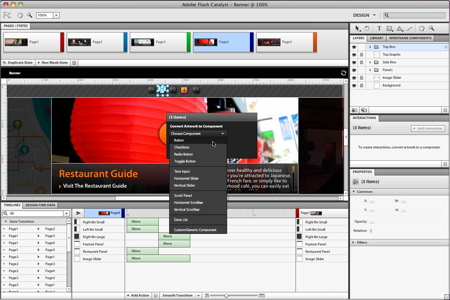 -Flash Catalyst is a new addition to Creative Suite, though
it is already pretty well-known
as the tool that lets designers turn their graphics and animations into rich Web content automatically without the need for any coding.
-Photoshop now includes a "content aware fill," which intelligently fills in the background when you cut out or move an object in the foreground.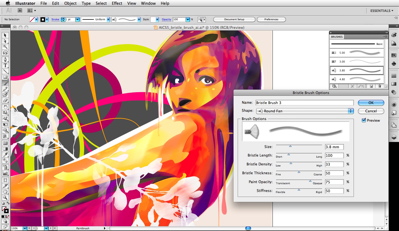 -Illustrator includes new stroke and paint capabilities that let you adjust the thickness of any stroke at any point. Painting with vectors now includes bristle brush painting, which promises more realistic-looking results.
The new CS5 software is available for pre-order now and will ship within the next 30 days.