Don't be fooled, Microsoft's KIN is not just for teenagers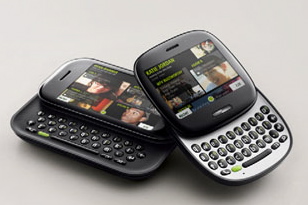 Starting tomorrow (May 6th,) <!article id="1271098513">Microsoft's new KIN phones will be available through Verizon Wireless' website, and in stores on May 13th. The first two devices, logically named KIN one and KIN two, are geared toward the always-connected individual interested in social networking and sharing. Their feature sets fall somewhere between feature phone and smartphone, but the user experience is completely new.
That experience could actually be described as a combination of Windows Live and Zune. Users sync all of their social network and exchange data with their Windows Live account and with their cloud-based KIN Studio, which keeps an archive of all the pictures and videos they share.
Though it has been widely assumed that KIN is geared more toward the generation that has existed entirely inside social networks, it is all a matter of the user's demands. If you are the type to snap pictures of everything you come across, whether or not you choose to share the 5-8MP photos on social networks, KIN Studio will still prove an extremely handy feature since it seamlessly backs up your content to the cloud. Also, if you're a Zune Pass subscriber and fan of Verizon's 3G network, the KIN will give you access to streaming music wherever there's a VZW signal.
In short, there's a definite audience for the KIN and it's not limited to teenagers. Especially since the devices are priced in the range of most advanced feature phones. KIN one will be available for $49.99, and KIN TWO for $99.99 after a $100 mail-in rebate and new two-year customer agreement with Verizon Wireless.
The Price-to-features ratio remains the only issue with KIN at present. These devices will require the same minimum data plan that Verizon requires of smartphone owners, yet the devices carry fewer features of smartphones such as the Palm Pre Plus and Pixi Plus. After HP announced it was acquiring Palm, these advanced smartphones were knocked down to just $29.99.