HP rolls out 17 new notebook PCs, mostly with AMD chips

Partly in a bid to keep PC pricing down in a tough economy, most of HP's nine new business notebooks are available only with AMD chips, and so are most of the eight new entries on the consumer side.
HP's nine new business notebooks include seven new ProBook models, priced starting at $619, along with the new 14-inch HP 425, offered for $549 and up, and the 15.6-inch HP 625. The 425 and 625 come with spill resistant keyboards; a choice of two types of LED-backlit displays; a 2 megapixel webcam with an integrated microphone; and multiple wireless networking options, said Mike Hockey, HP's worldwide public relations manager for business notebooks, during a press conference.
The new ProBook 4425s and ProBook 4525s (pictured below) business notebooks in HP's "S-series" will be available with a choice of four AMD processors: Phenom II, Athlon II, Turion II, or V-series (even though the Phenom II mobile processor hasn't yet been officially announced by AMD).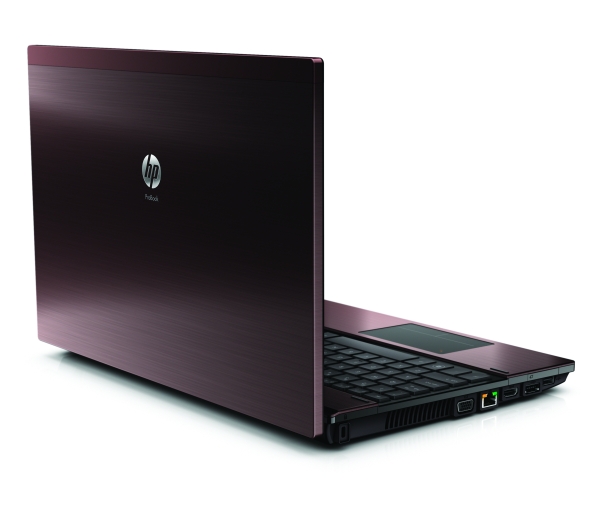 In the ProBook B series, the 6550b will offer Intel CPUs, whereas other members of the series will be outfitted with AMD CPUs.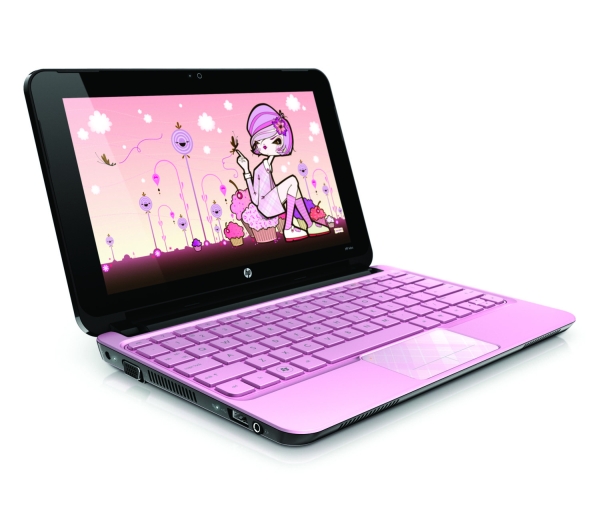 Meanwhile, for consumers, HP is introducing two new Mini notebook models -- the Mini 110, starting at $279.99, and the Mini 210 (above), starting at $354.99 -- in addition to the top-of-the-line HP Envy 14 and 17 -- beginning at $999.99 and $1,399.99 respectively -- plus four new Pavilions: the dm4, dv5, dv6, and dv7.
HP's high-end Envy consumer notebooks come with Intel processors, as does the top-of-the-line Pavilion model, the dm4 Entertainment PC. But HP's other new consumer notebooks use AMD chips.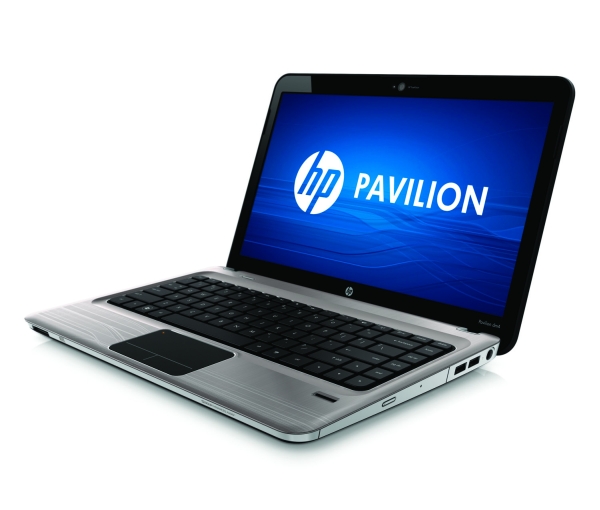 Priced starting at $729.99, the dm4 offers dual-core Intel standard voltage processors and optional ATI mainstream discrete graphics, along with an optical drive, in a package less than 1-inch thick and weighing 4.4 lbs., said Giovanni Sena, product marketing manager in HP's Personal Systems Group, also during the press conference.
HP has pioneered in the use of AMD processors, anyway, noted Richard Shim, an analyst at IDC, in an interview with Betanews. "So that's nothing new. But now HP is now offering [processors from AMD] across more product types." He characterized HP's emerging AMD-driven Mini line-up as "somewhere in between a netbook and a notebook" in price and performance.
In unveiling new notebooks, HP tends to make announcements relatively infrequently, doing "pretty big refreshes" across many different models all at the same time. But the product line updates are generally more frequent in HP's consumer notebooks, where users are more influenced by matters of style, according to Shim.
HP's latest crew of consumer notebooks are based on a design philosophy called MUSE: "materials, usability, sensory appeal, experiences," maintained Stacy Wolff, director of notebook design in HP's Personal Systems Group, also during the press conference.
For its new consumer notebooks, HP has replaced its earlier plastic lids with metallic tops, laser-etched with patterns. HP also continues to break new ground with multimedia-oriented features around bigger and brighter screens, better sound systems, and higher storage capacity in systems sold at lower price points.
For example, HP's Pavilion dv5, priced starting at $649.99, comes with a 14.5-inch diagonal display screen; optional quad-core processor; HP MediaSmart software; Dolby advanced audio; Altec Lansing speakers; an island-style keyboard design, and up to 1 terabyte of storage with HP's new 12.5 mm hard drive.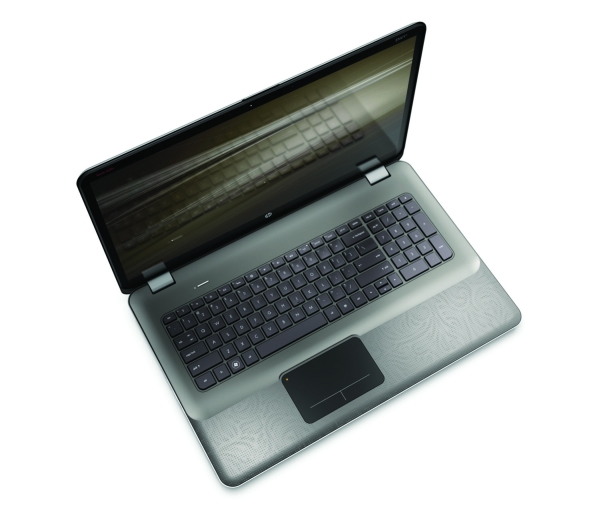 The pricier Intel-enabled Envy, pictured above (a model name made famous by VooDoo PC, which HP acquired a few years ago), is a brand targeted at power users. Its 14-inch and 17-inch models feature HD Radiance displays, touted as providing picture quality 59% higher than other PCs in their class. Geared to gamers and software developers, the Envy 17 adds ATI EyeFinity Technology for simultaneous support of multiple external monitors, said Barry Ferris, Envy product marketing manager in the HP Personal Systems Group.
But HP's increased use of AMD processors isn't just about price. AMD's chips keep improving in both performance and battery life, HP's Hockey contended during the press conference.
"AMD has started to convince more folks that [its processors] can be consistent from a performance and battery life standpoint," affirmed IDC's Shim.
Lenovo, one of the final AMD holdouts, began using AMD processors in its new line-up introduced in January. "Lenovo has recognized that they can go after the SMB market more easily that way," according to Shim.
Shim declined comment on industry speculation that Intel's recent legal troubles around competitive practices might have influenced HP's increased use of AMD chips in this latest refresh.
Although HP remains the leader in the worldwide portable PC market, Acer is narrowing the gap, according to the latest statistics from IDC. Preliminary numbers for the first quarter of this year give HP a 20% share, with 9.5 million units shipped, compared to an 18.1% share for Acer, with 8.7 million units shipped.
That's not exactly the best news for HP, which sees Acer coming on strong. For Q1 2009, HP held a 22.6% share, and Acer a 17% share. Third-place Dell continues slipping somewhat, from a 12.7% share in Q1 of 2009 to a 12.0% share in preliminary figures for the most recent quarter, Shim told Betanews.
Acer and Dell also use a mix of Intel and AMD processors in their notebooks. Yet interestingly, back in 2008, Dell removed several models with AMD processors from its Web site, while continuing to sell those same notebooks at retail. But that's not to say, of course, that there's any known correlation between notebook PC market share and the use of AMD processors.