Windows Mobile 6.5 may suck, but Microsoft is hoping free Office Mobile will stop users from switching phones before Windows Phone 7 is ready

There is a lot of anticipation for Windows Phone 7, but little reason for new phone buyers to pick up a Windows Phone right now. Even with the extremely attractive and powerful HTC HD2, users won't be able to upgrade their devices to Windows Phone 7 when the new OS hits the market at the end of this year. It's quite a dead end.
Therefore, Microsoft has been working on sweetening up the Windows Mobile 6 environment by dishing out free software. Yesterday, the Redmond company announced that Windows Mobile 6.x users would be getting turn-by-turn navigation for free, today, the software giant announced that Office Mobile 2010 is now a free upgrade for all Windows Mobile 6.5 users with the previous version of Office Mobile.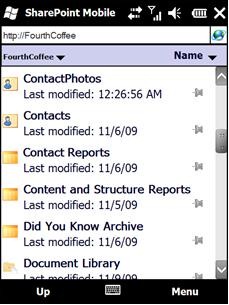 Office Mobile 2010 for WM6.5 includes new mobile versions of Microsoft Word, Excel, PowerPoint, OneNote and SharePoint Workspace, which have all been redesigned to be more touch-friendly and offer more control over documents.
The free Office Mobile 2010 for Windows Mobile 6.5 is available in the Windows Phone Marketplace.
"With SharePoint Workspace Mobile 2010 and PowerPoint Mobile 2010 I can access, edit and save changes to a presentation, all while offline, and know the changes will update back to the server. For example, I have access to links and documents from my SharePoint sites and I can select a PowerPoint presentation to view offline on my phone," Augusto Valdez wrote in the Windows Phone team blog today.