Microsoft's Project Natal 360 motion controller becomes 'Kinect'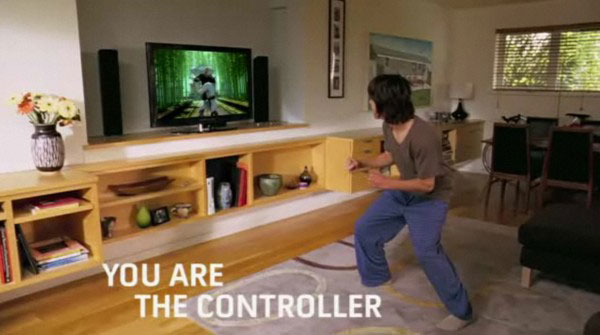 Even before the doors of the Electronic Entertainment Expo got to open, the name of Microsoft's Xbox 360 motion controller has been revealed. Formerly known by its project name, Natal, Microsoft's camera-based motion controller will be known as Kinect when it comes to market later this year.
The Xbox 360 add-on was first shown off <!article id="1243886851">at last year's E3, and promised to bring a new "controller-free" experience to the four-year old gaming console. Similar to both Nintendo's Wii controller and the Playstation Eye, Kinect will utilize the player's bodies, voices, and even facial expressions to interact with their Xbox 360.
<!external href="http://www.usatoday.com/tech/gaming/2010-06-14-vidgame14_ST_N.htm">USA Today published a list of upcoming games for Kinect, which include a racing game, a couple of sports games, a dance game, and even a Star Wars game from LucasArts and Disney studios.