Microsoft surprises with a smaller, sleeker, redesigned Xbox 360

With all the attention given to Kinect, Xbox 360's new motion controller, Microsoft was able to close out its presentation at the Electronic Entertainment Expo (E3) Los Angeles today with a total surprise: a newly redesigned Xbox 360 that ships to retail today.
The new version of the console is physically smaller, quieter, has a 250GB hard drive, 802.11n Wi-Fi built in, and will cost $299.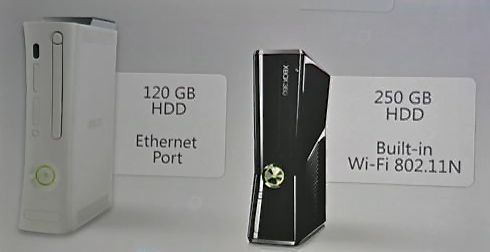 The package shipping to retail includes an Xbox 360 wireless controller, Xbox 360 headset, and the latest console firmware which supports USB-attached storage.