Game Changer: Nintendo's 3DS is a mass-market 3D still camera, movie player, and video game system

At the Electronic Entertainment Expo (E3) today, Satoru Iwata, President and CEO of Nintendo gave the world its first glimpse of the Nintendo 3DS, which was first announced in March.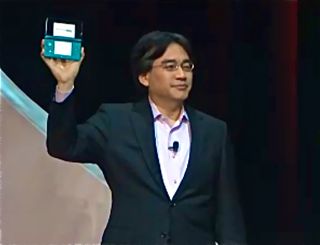 The next generation of Nintendo handheld will continue in the dual display/single touchscreen design tradition, but will use a 3.5" 3D widescreen for the top display. The 3D imagery displayed there will not require any special glasses.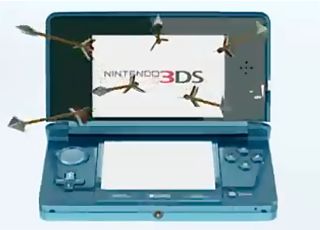 Iwata disclosed quite a bit of new information about the handheld, noting that it will have a vastly improved graphics processor, a motion sensor and gyroscope, a special "3D Slider" for the top screen, new thumb pad controller, and the ability to send and receive data about your games while the device is asleep.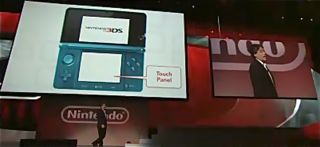 But there were two parts of today's announcement that will prove far more important than the rest: First, the 3DS will include dual cameras on the outer shell which will allow 3D image capturing, and second, the device will support 3D movie playback and Nintendo has partnered with Disney, Warner Brothers, and Dreamworks to bring content to the platform.
Nintendo recognizes the future in 3D entertainment, but agree that the glasses required to view 3D are the critical point of failure, so it is providing the glasses-free 3D experience both in content consumption and creation in a single mass-market device.
It's a definite step in the right direction for 3D.