Regional operator Cellular South gets the 'Nexus One's big brother,' HTC Desire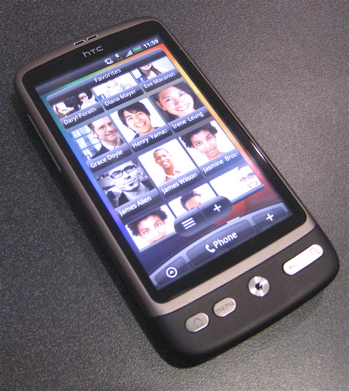 Earlier today, <!external href="http://www.engadget.com/2010/06/16/htc-desire-in-the-us-pipeline-for-select-regional-operators-th/">HTC said its Android-powered Desire smartphone would be coming to select regional operators in August without naming who they would be.
Now, Cellular South has announced that it will be getting the device, which sports a 1GHz Qualcomm Snapdragon processor, and Android 2.1 with the HTC Sense UI. The regional carrier did not announce pricing or exactly when the Desire would launch.
Earlier this year, I handled the Desire, and HTC told me it's something like the big brother of the Nexus One, offering the same screen, the same chips, same camera and everything, but with a different body, updated optical trackball and HTC's UI.
<!image id=5069 center>
Indeed, it feels very much like the Nexus One, but provides a whole different experience because of the Sense interface.
<!image id=5070 center>