Hulu finally comes to the TV with new $9.99 monthly subscription service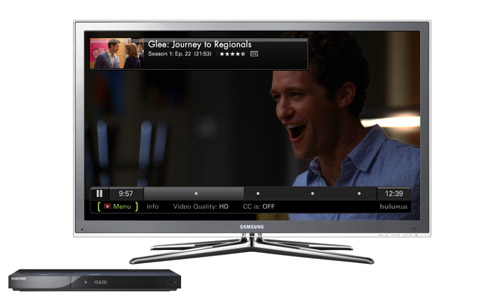 True to last week's rumors, Hulu today unveiled a new subscription tier called Hulu Plus which allows users access to Hulu across a broader spectrum of devices, not just limiting consumption to PC screens.
Select Samsung Internet-connected TVs and Blu-ray players can download a Hulu Plus application from the Samsung app store and start streaming Hulu Plus today, and iPhone 3GS, iPhone 4, iPod Touch, and iPad users can download the Hulu Plus app to stream content over 3G or Wi-Fi as well.
"These are the devices shipping with Hulu Plus today. But this is just the first step in our mission to bring you TV wherever you are," Jason Kilar, CEO of Hulu wrote in the service's blog today. "We are already hard at work on porting Hulu Plus to other devices and platforms, with PlayStation 3 coming soon. But that's a story for another day."
According to Hulu press materials, PlayStation 3 should get Hulu Plus sometime in July, as well as Sony connected TVs and Blu-ray players, Vizio TVs and more in the near future. The service is expected to come to Xbox 360 in early 2011.
A Hulu Plus subscription costs $9.99 per month and every episode of participating network shows are available in 720p. Unfortunately, the subscription cost isn't enough to cover the entire service offering, and shows are are laced with advertisements.