MeeGo for Handsets 'Day 1' version released, UI and basic apps revealed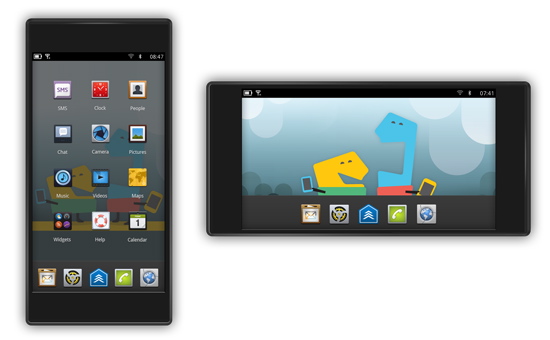 Two major Linux-based mobile operating system efforts, Nokia's Maemo and Intel's Moblin were <!article id="1266270199">combined earlier this year into a new project going by the name of MeeGo which will ultimately support a wide range of mobile devices, including smartphones, tablets, notebooks, set top boxes, and more.
In March, the core MeeGo distribution infrastructure and OS base were <!article id="1270064497">made available to developers so the two code bases, teams, and projects could be combined into a single Linux distribution. MeeGo version 1.0 for Netbooks was released in May, and today, the baseline source code of MeeGo for handsets has been released as a developer preview.
This version includes the Core OS and middleware components, all the MeeGo APIs, incorporating Qt and MeeGo Touch UI Framework; a reference UI (home screen, lock screen, status bar, application launcher, virtual keyboard) and basic applications (Dialer, SMS, Contacts, Fennec Browser, Photo Viewer.)
The official "first version" will be called MeeGo Handset 1.1 and is expected to come in October. To check out this "day one" release, the images can be downloaded from <!external href="http://meego.com/downloads/releases/1.0.80.8/meego-handset-day1-developer-preview">MeeGo's Day1 site.