Yahoo drops new Android apps for Mail and Messenger

Hooking up Android's email client to a Yahoo! account was not typically a simple affair. With Gmail and Windows Live Hotmail, you could just type in your email address and password, and the Android client would set it up for you. Yahoo mailboxes could be hooked up, but only through manual setup, and casual users unfamiliar with incoming and outgoing server settings often hit a brick wall.
As the resident "Android guy" of my peers, I've had to set up at least half a dozen different devices to connect to Yahoo mailboxes.
Today, Yahoo has made it a whole lot easier to check Yahoo user email with the release of a standalone app for Android.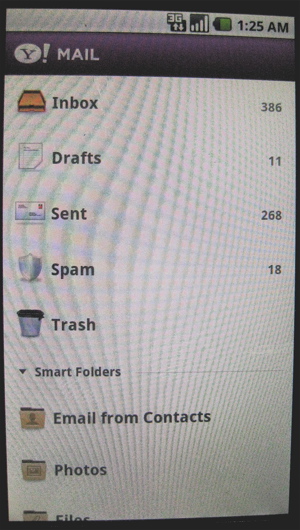 With the app, users can receive push notification of new emails; send emails to Yahoo contacts or in-phone address book contacts; use rich text formatting in messages; search messages by sender, recipient, subject or keyword; view and download attachments; and upload photos as attachments directly from the device's camera or from the photo gallery;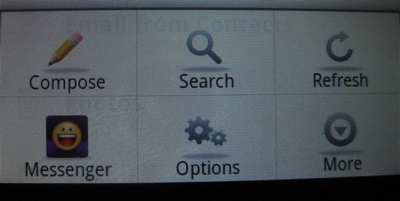 Additionally, Yahoo has released a new Yahoo Messenger app which can be launched directly from the Mail app. Once inside it, users can message friends, check friends' status updates and availability or update their own; Send instant messages via SMS text message; receive push notifications of messages; and send photos directly from the camera or gallery.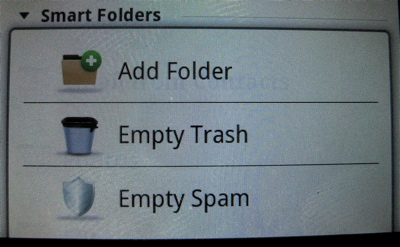 The new Yahoo apps for Android, and the Yahoo search widget can all be downloaded in the Android Market immediately.