Microsoft's Windows Phone Developer Tools get a major update ahead of dev phone launch

At MIcrosoft's Worldwide Partner conference today, Andy Lees, Senior Vice President of Mobile Communications Business at Microsoft announced the beta of Windows Phone Developer tools has begun.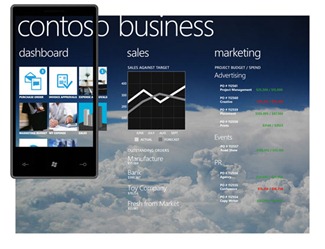 Back in March, the suite of Windows Phone development tools was launched as a Community Technology Preview (CTP) which included Visual Studio 2010 Express for Windows Phone, Windows Phone 7 Series Add-in for Visual Studio, a Windows Phone 7 Series emulator, XNA Game Studio 4.0, and a CTP release of Expression Blend 4. The CTP received an update in April, shortly after it was launched.
An important part of this beta release is the completed Application Certification Requirements list (.pdf here) which means that applications built in this beta will be mostly ready to submit to the Windows Marketplace. New tools for unlocking Windows Phones and deploying applications to unlocked devices have also been included in this beta.
"The tools will RTM later this summer, at which time final touches could be added with components announced previously such as Maps, Pivot or Panorama control," Paul Bryan wrote in the Windows Team Blog this morning.
Microsoft's mobile overhaul is finally beginning to take shape off of the Redmond campus. Over the weekend, preview Windows Phone 7 devices were given to two Las Vegas high school students, making them the very first people outside of Microsoft to have total access to Windows Phone 7.
On July 19th, these developer devices will begin shipping out.