Microsoft releases beta of latest free anti-malware service Security Essentials

Today, Microsoft has released the next version of Microsoft Security Essentials in beta. The free anti-malware service was first debuted in 2009 after Microsoft discontinued Windows Live OneCare.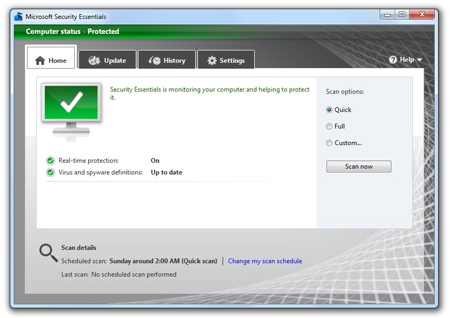 The beta, available on Microsoft Connect today, includes a number of new features: a new protection engine and network inspection system, integration with Windows Firewall, and integration with Internet Explorer for web-based malware protection.
This is a limited beta, available in English in the US and Israel, and is available to genuine Windows users on a first-come first-serve basis until it reaches the maximum number of participants. To download the beta, visit Microsoft Connect, and fill out the beta registration info.