Amazon debuts 3rd generation Kindle e-reader: smaller, lighter, cheaper, better

Amazon, online retailer and e-book pioneer announced Thursday the latest generation of its popular 6" Kindle e-book reader.
The Kindle received an overhaul similar to the one its big brother Kindle DX got on the first of July, with a new graphite chassis, improved screen resolution, and lower price.
Today's upgrade, however, goes a little further to improve the Kindle product line.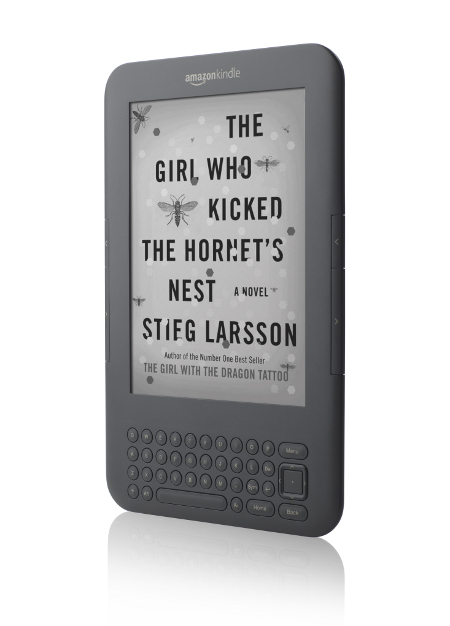 In addition to the 20% smaller, 15% lighter enclosure and 50% higher-contrast E ink screen, the third generation Kindle has double the storage of its predecessor, built-in Wi-Fi in addition to its free international 3G wireless, and 20% faster page turns at a price of only $189.
When the Kindle 2 launched last year, it was sold for $259. Due in part to serious competition from Borders and Barnes and Noble in the e-reader market, Amazon slashed the price of the Kindle in June.
With the new Wi-Fi capability, Amazon has introduced another version of the Kindle to the product line, one without a 3G radio. This version will sell for only $139 and have all the rest of the features of the $189 model.
On the software side, Amazon says it has improved the PDF reader, sped up the experimental Webkit browser, and added text to speech capability in the menu system to improve accesibility for the visually impaired.
Though the Kindle already offered Text-to-Speech on all of its Kindle books, the Author's Guild made a move last year to let the publishers decide on a book-by-book basis whether that feature could be turned on. However, with the recent amendment to the Digital Millennium Copyright Act, the publisher-placed text-to-speech lock could be broken if no versions of a particular e-book have the accessibility feature turned on.
The Kindle's most popular accessory, the leather case, has also been upgraded to match the new Kindle. The case now features an LED lamp that is powered by the Kindle's own battery. The innovative new case utilizes gold-plated conductive hinges to pull electricity from the Kindle Battery.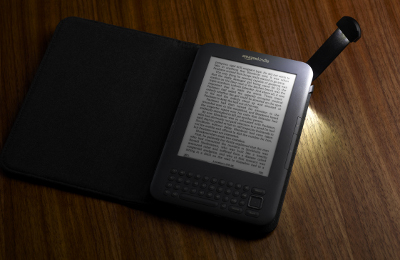 The new Kindles will begin shipping on August 27 and can be pre-ordered from Amazon today.