Android experiences unprecedented U.S. growth, next stop China?

Independent tech analyst group Canalys issued its own analysis of the smartphone industry on Monday, which found that Android-based handsets experienced an incredible 886% growth worldwide during the second quarter of 2010.
In July, market research firm GfK announced it had tracked a 350% growth in Android shipments in the UK, bringing it to a 13.2% share of the postpaid market. During the same quarter in the United States, Canalys says Android shipments increased by 851%, which dove it to a 34% market share, ahead of both the iPhone and BlackBerry devices.
"In the United States, we have seen the largest carrier, Verizon Wireless, heavily promoting high-profile Android devices, such as the Droid by Motorola and the Droid Incredible by HTC," Canalys Vice President and Principal Analyst, Chris Jones said. "These products have been well received by the market, with consumers eager to download and engage with mobile applications and services, such as Internet browsing, social networking, games and navigation."
According to Canalys, Android has effectively captured the United States, the world's single largest mobile phone market. The next big market to focus on would be China, the world's second largest market by shipment.
During the second quarter, Canalys says Android had a modest 7% share of the Chinese market, while Nokia continued its lead. China Mobile's commitment to its own Android-based platform, called OMS, will help advance Android penetration as the carrier rolls out more "OPhones."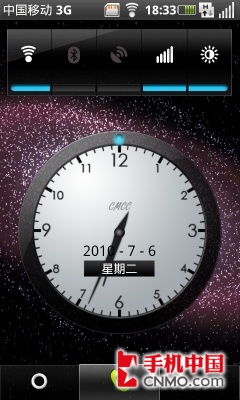 "Given Google's substantial involvement in the Open Handset Alliance (OHA), that its relationship with the Chinese authorities appears to have improved recently, and that its operating licence has been renewed, will help reduce concerns that tensions could have an impact on the potential for the OHA-based Android and OMS platforms in the country, particularly among vendors that have committed resources to producing Android devices for the Chinese market," Canalys Senior Analyst, Ty Lau said in a statement.
In early July, the first OPhone 2.0 device was released (Samsung I7680) which built the operating system off of the Android 2.1 source code.
Additionally, HTC has announced its official brand launch in China, and unveiled its first products branded for the Chinese market, the HTC Tianxi (aka HD2, Windows Mobile 6.5.3), HTC Tianyi (Android), HTC Desire (Android) and HTC Wildfire (Android). Previously, many of the company's products were released in China under the Dopod brand.
"The pace of mobile innovation globally is moving at an extraordinary pace and we are excited to be bringing many of our most innovative phones to China, the largest and most sophisticated mobile market in the world," said Peter Chou, chief executive officer of HTC.