Google unveils voice calling through Gmail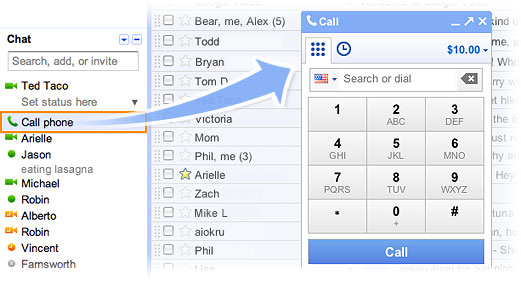 Wednesday, Google officially announced that North American Gmail users can place voice calls to any phone number directly from their Gmail interface. The feature will roll out to all users in the next few days.
Users will be able to place totally free calls within the U.S. and Canada for "at least the rest of this year," and international calls for <!external href="http://www.google.com/chat/voice/compare.html">comparatively low rates. All outgoing calls originate from the user's Google Voice number, and calls can even be received within the Gmail interface.
To do so, users need to first place an outbound call from the Gmail interface, and then under Settings > Voice Settings > Phones, click the "Google Chat" checkbox. This will route Google voice calls through Gmail.