October 11th Windows Phone 7 event marks generational shift for Windows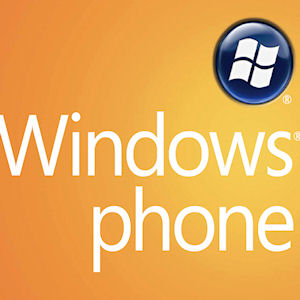 October 11, one week from today, Microsoft CEO Steve Ballmer and AT&T Mobility & Consumer Markets CEO Ralph de la Vega will <!external href="http://windowsteamblog.com/windows_phone/b/windowsphone/archive/2010/10/04/windows-phone-press-event-on-october-11th.aspx">host a press conference in New York City to launch Windows Phone 7.
While It has not been explicitly stated whether the event next week will be an event to unveil the Windows Phone 7 launch devices, or be a ceremony to reveal the final RTM version of the mobile operating system (which was launched to OEMs and developers In mid-September,) the participation of De la Vega suggests it will be the former. Furthermore, it was <!article id="1254849208">at this same time last year that Microsoft launched the Windows Phone brand, so the timing of this event also falls in line with Microsoft's mobile development calendar.
The first Windows Phone 7 <!article id="/1279562565">prototype devices shipped to developers last July and included products from Asus, LG, and Samsung, but <!external href="http://free-pc-guides.com/news/t-mobiles-htc-hd7-to-be-first-windows-phone-7-smartphone-05062">some expect the first Windows Phone device to be the HTC HD7, a follow-up to the last great Windows Mobile 6.5 phone, the HD2, which was exclusive to T-Mobile USA.
Coincidentally, later in the same day, T-Mobile and HTC are <!external href="http://online.wsj.com/article/BT-CO-20101004-710266.html">expected to host a press conference also about Windows Phone 7. A lot of information about the HD7 has already leaked <!external href="http://www.engadget.com/2010/10/03/htc-hd7-leaks-out-once-more-with-dolby-sound-stars-in-a-brief-v/">from O2 in Germany, and it is purported to have a 4.3" touchscreen, 1GHz Qualcomm processor, 576MB RAM, 8GB of built-in storage, Quad-band GSM and dual-band HSPA/UMTS radios, and a 5 megapixel LED flash camera.
Regardless of the carrier launching Windows Phone 7 next week, the events will mark the end of a rough three years for the Windows brand. Both of the consumer operating systems Microsoft released in 2007, <!article id="1170188525">Windows Vista, and <!article id="1170945523">Windows Mobile 6, were subjected to harsh criticism from both <!external href="http://crave.cnet.co.uk/gadgets/top-ten-terrible-tech-products-49293700/10/">the media and consumers.
Now that Windows 7 has been released to <!external href="http://blogs.techrepublic.com.com/10things/?p=536">a more welcoming public than its immediate predecessor was, it's time for Windows Phone 7 to do the same.