Apple hosting October 10 event: Is the king of the beasts the next version of OS X?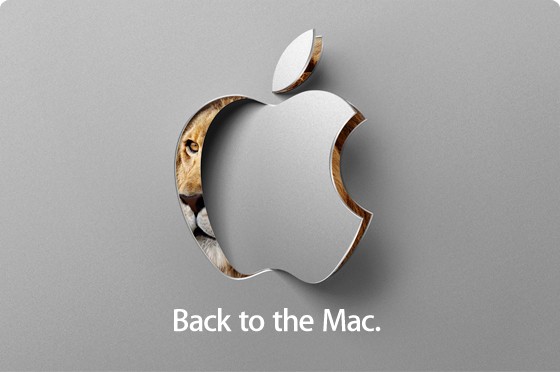 On 10/20/2010 at 10am Pacific, Apple will be hosting an event that promises to take a look at the Mac OS platform, which has been suffering a decreased amount of attention since iOS became a multi-device platform for Apple.
In typical Apple fashion, the press invitation, shown above, gives a clue as to the subject of the event. This time around, it's a picture of a Lion peering around the Apple logo. This image fits into Apple's OS X nomenclature, which has included Cheetah, Puma, Jaguar, Panther, Tiger, Leopard, and Snow Leopard.
The lurking image of the "King of the Beasts" has already caused speculation that this could be the event providing the first public look at the features of OS X 10.7.
<!image id=5411 center>
With Apple's last iteration, Snow Leopard, the features were shown off a full year before the operating system was <!article id="1285027335">released to the public.