Intuit launches a much more 'Minty' Quicken 2011

Mountain View software company Intuit has launched a new version of its Quicken personal finance software that offers a slick new interface that comes from the Mint.com product engineering team the company acquired one year ago.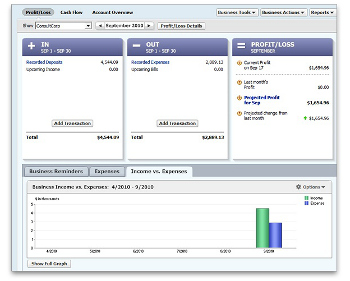 For the 20th anniversary of Quicken, Intuit has taken big steps to make the software more approachable for new users, more in tune with online financial services, and better at automatically categorizing transaction data it receives.
"Mint is very UI-centric," said Eddy Wu, product manager for Quicken for Windows/Mac told Betanews recently. "It's not spreadsheety at all. So We engaged with Mint's visual designers to bring the Mint look to Quicken. But we didn't want it to be just a pretty face, we also wanted to modernize the functionality of Quicken, to bring it up to modern standards of desktop software."
The result is that Quicken should now feel a bit like iTunes. Transaction registers can be customized, sorted, and searched according to different variables in the same way iTunes can sort content by Artist/Song/Album. All accounts, including bank, credit card, investment and retirement can all be viewed from the same screen, and the flow of cash is immediately broken into graphs and charts for you to play with.
All of your online accounts are linked to your Quicken desktop, and queried whenever you hit the "sync" button. Previous versions of Quicken already had this feature, but the list of banks, credit unions, and financial services it supports has more than doubled, going from 5,000 to 12,000.
When the data from these financial services is pulled into Quicken 2011, the global transaction data is sorted out by Mint's automatic categorization engine, and then locally categorized in Quicken. If you make purchases on Amazon, the Mint servers will categorize it as online shopping, and then you can get even more specific within Quicken if you like.
These in-depth strengths of Quicken are retained in 2011. The monthly balance projections, investment tracking, asset allocation and reporting are all still there, but under a much friendlier UI with improved navigation and control scheme.
Quicken 2011 is available for download directly from Intuit today in three packages: Starter Edition for $29.99, Deluxe edition which includes advanced savings plans for $59.99, and Premier Edition that includes advanced investment features for $89.99.