Acer announces Android and Windows tablets for 2011

Personal computing giant Acer on Tuesday took the wraps off of three tablet computers it plans to launch in 2011, powered either by Windows 7 or Android.
Since earlier this year, Acer has been rumored to be working on at least two Android-powered tablets for the United States market, and the company today confirmed that it does have Android tablets in the pipleline for an April launch.
Like the Samsung Galaxy Tab, Acer's "compact size" tablet has a 7" touchscreen, but it's higher resolution at 1280 x 800 versus the Galaxy Tab's 1024 x 600. It includes a 1.2 GHz dual core Qualcomm processor with support for Flash 10.1 and HDMI output with Dolby Mobile audio, and a 5 megapixel camera and front-facing video camera. It will offer both Wi-Fi and 3G connectivity but carrier partnerships have not been mentioned.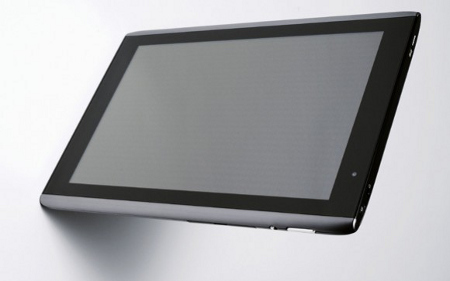 The 10.1" tablet shares most of the qualities of the 7" version, but is built in an aluminum case like Apple's iPad. Acer also managed to shave off a tenth of a millimeter of thickness of the iPad, making it just 13.3mm thick. Acer also said this model features a multitouch screen capable of 10 points of contact, and gyroscope sensors for video game control.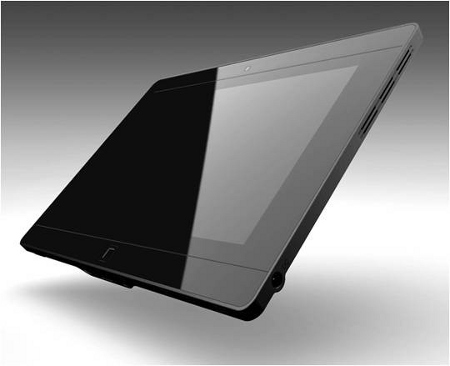 Acer will also offer a 10.1" tablet running Windows 7. Rather than an ARM-based chipset, this one packs an AMD processor, dual 1.3 Megapixel cameras, and Wi-Fi and 3G connectivity. It's slightly thicker than its Android-based counterpart at 15mm, and will weigh around 2 pounds. Unlike the Android tablets Acer unveiled today, this model is expected to be available as early as February 2011.
Prices, retail availability, and exact branding for all of Acer's tablets have not yet been disclosed.