Hands-on with the world's first color E Ink reader

All of the e-readers that use legitimate "e paper" and not some other display type license their technology from the E Ink Corporation. It's the high-visibility screen technology used in the Amazon Kindle, Sony Reader, the original Nook, and many more.
Late in 2010, E Ink debuted an active matrix color E Ink technology called Triton, and Chinese manufacturer Hanvon jumped on board as the first adopter of the new screens.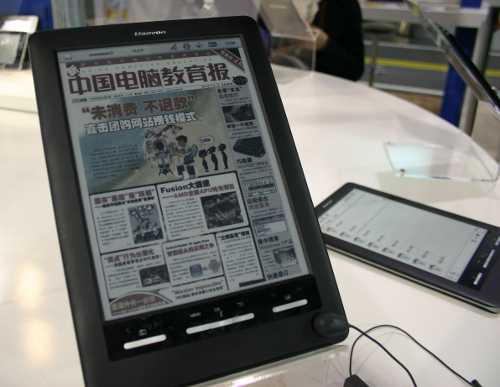 Hanvon's 10" color touchscreen e-reader will be released in March 2011 exclusively in China. There are currently no companies that have publicly committed to using the new technology for readers in the U.S., so this is currently the only way consumers will be able to see color E ink.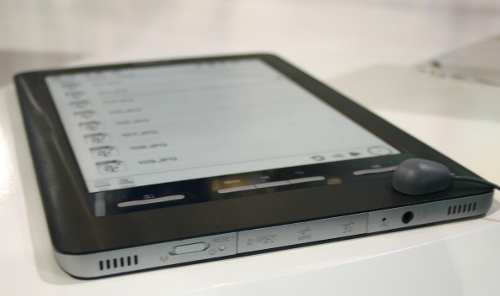 Furthermore, it is Hanvon's only attempt thus far with the technology. The company's big unveil for CES 2011 was not another color reader, but instead a black and white e-paper reader with 200dpi resolution which it showed off for the first time on Wednesday.
As one would expect, the color contrast is quite low in the color E ink reader, especially in pictures with high saturation. Furthermore, the screen refresh is in the neighborhood of 2 seconds per page, and the touchscreen handling is unwieldy at best. But coming from a company that claims a 95% e-reader market share in China, it is a big trailblazer for the technology.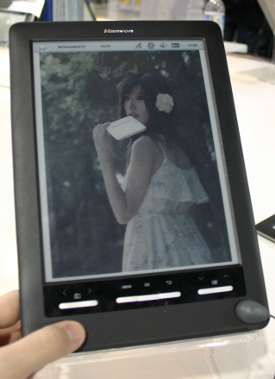 Whether it comes to a platform like Amazon's Kindle remains to be seen.