Almost nobody uses Microsoft Office OneNote, Let's see how the iPhone changes that.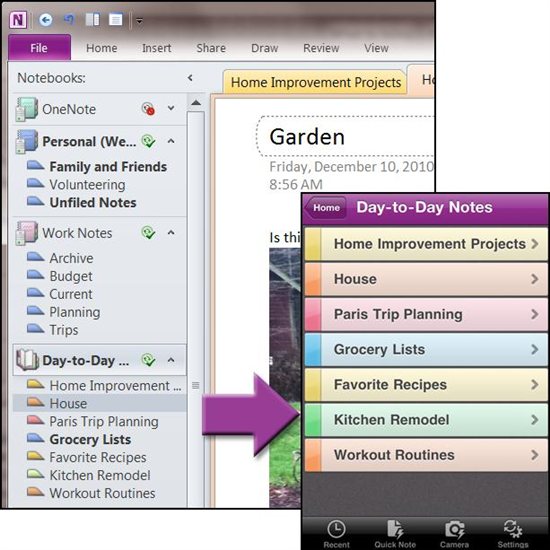 Microsoft on Tuesday announced that the iOS version of OneNote
is available for <!external href="http://itunes.apple.com/us/app/onenote/id410395246?mt=8">free download in the iTunes app store, the new note-taking app integrates with Windows Live services such as SkyDrive and Office Web Apps as well as the standalone Office OneNote 2010.
OneNote is entering its <!article id="1037670655">ninth year of availability in the Microsoft Office suite of products, and it has struggled to get Office users to jump in and just try it.
"We consider it the best application that no one is using," Jevon Fark, Office Marketing Manager told Betanews at CES this year. "It's very clear that the people who know it and use it love it...but at the same time, we demonstrate OneNote on the Phone, OneNote on the PC and on the Web App, and people are always like 'Why didn't I know about this!?'"
So The Office team's mission this year seems clear, to make the public aware that OneNote exists, and to convince those 78 million U.S. Office users that it's okay to just jump in and start using OneNote.
"68% of students our Office Marketing teams surveyed said their number one need is a notetaking application, but the majority of those people are using Word, and largely because they don't know or understand that OneNote exists," Fark told us.
The problem is largely that OneNote can do most everything that the individual Office applications can do on their own, but in a more open-ended fashion. Users are almost presented with too many options with how to use it and no clear definition saying "this is a task best handled by OneNote."
So iOS gives OneNote more clearly-defined usage parameters and a simple, welcoming interface. It should prove to be a good gateway for new users.