Confessions of a former Nokia enthusiast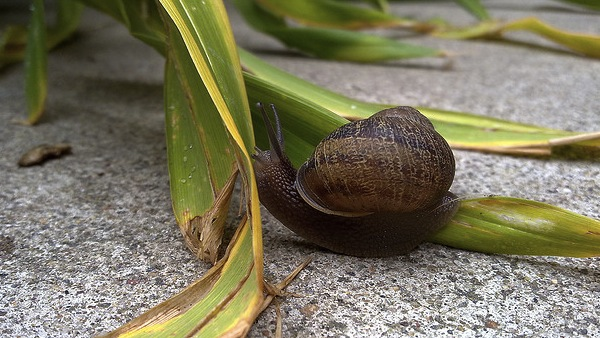 I love Nokia. It's a global brand with huge, but rapidly declining, global presence. Nokia brought advanced capabilities, like quality photography, video recording and video calling, to its handsets long before competitors. For years, Nokia defined mobile innovation at both ends of the market -- providing quality, affordable handsets to the masses and cutting-edge feature phones to enthusiasts. That was then. I love Nokia, but Nokia doesn't love me.
Nokia is rapidly bleeding market share, and its once hallowed brand is being hollowed by Apple and competitors like HTC and Samsung that ship Android smartphones. By Nokia's own estimates, its share of the global smartphone market fell to 31 percent during fourth quarter 2010. Nokia's decline is much less about Androids and iPhone and more about the Finnish handset maker falling behind in software and services, and in process losing developer and even customer confidence.
I've used a variety of Nokia phones over the years and delighted in them all, including the E71, N95 (two different versions), N96, N97 and N900. The phones were rugged, call quality was outstanding and hardware was exceptional -- like the use of Carl Zeiss lenses for the cameras. Older Nokia handsets, like the N95, still have pretty good resale value today just for the parts. 
Services, Software and Sync
I'd use Nokia's flagship N8 smartphone if Symbian OS and supporting Ovi services were good enough. They aren't, particularly when compared to Apple's iOS or Android. For example, Nokia let Symbian OS badly fragment, which makes application development more difficult. Meanwhile, Nokia sends mixed messages about what mobile operating system is the future. Is it Symbian or MeeGo? What developer wants to invest resources in an operating system that might disappear? Earlier today, Nokia announced fourth-quarterly results, with CEO Stephen Elop hinting there might be a dual-OS strategy. But could that be triple, if rumors about Nokia offering Windows Phone 7 prove true? Elop recently left Microsoft for Nokia.
Synchronization is one of the most important areas of Nokia bungling. I first started writing about the <!external href="http://news.cnet.com/Microsoft-to-bump-Apple-into-sync-hole/2100-1046_3-978408.html">importance of sync nine years ago, while working for CNET News.com. In March 2008, while editor of Microsoft Watch, I described sync as the <!external href="http://www.microsoft-watch.com/content/web_services_browser/simply_with_synch.html"> killer application for the connected age. Apple gets sync mostly right (not completely because a computer is still required for some capabilities), and Google does better on Android.
Synchronization is more than just about contacts, calendars, e-mail or to-do lists. There is application sync/updating, which Google does exceptionally well with Android Marketplace. Ovi Store is disappointing by almost every measure. Given Nokia's global presence and longstanding and successful relationship with developers, Ovi Store should be chock full of interesting applications that are easily downloaded and updated. But fragmented Nokia operating systems limit what apps are available for what device, and the number of interesting apps isn't growing.
By volume, Symbian should appeal more to developers than iPhone. During Q4 2010, Nokia shipped 28.3 million smartphones, or about 8 million more than Apple. Shipments rose 36 percent year over year and 7 percent sequentially. More broadly, Nokia shipped 123.7 million mobile devices, down 3 percent year over year and up 12 percent sequentially. Looked at another way, in one quarter Nokia shipped about 10 percent of the year's projected 1.3 billion units for all manufacturers globally.
Market share vs Mind Share
But the rumors and excitement once given to the next "N-Series" Nokia phone now goes to Androids and iPhone. On much smaller install base and quarterly shipments, Apple has had far bigger success with its applications store, racking up the 10 billionth download over the weekend. Long-time enthusiasts like me have abandoned a beloved brand. Then there are the Nokia has-been blogs and news stories, which numbers will be higher today based on the company's <!external href="http://www.nokia.com/press/press-releases/showpressrelease?newsid=1482864">quarterly numbers and <!external href="http://www.marketwire.com/press-release/Nokia-Board-of-Directors-convenes-Annual-General-Meeting-2011-1386331.htm">board of directors reshuffling. It doesn't help that Nokia has almost no visibility in the United States, and that some new phones planned for the market recently were delayed if not dropped altogether.
Nokia is still huge. Its install base dwarfs Androids and iPhone. Its market share is enormous -- 70 percent or more in some markets -- and its manufacturing and distribution operations are massive (sorry, Apple). Not that most people in North America would know. Nokia's failure to have even meaningful presence here borders on corporate misconduct. How the hell can the world's largest handset manufacturer be nearly invisible in the world's largest economy -- the United States -- and not much more visible in neighboring Canada?
I took the photo above using the Nokia N97. That's right, it's not from a camera but from a smartphone. The image is symbolic. Nokia is moving at a snail's pace, while competitors Apple and Google run like rabbits. Nokia announced the N8 more than six months before its release, with massive marketing along the way. By the time the phone released, Apple had already leapt ahead (in most respects) with iPhone 4 and Nokia had exhausted interest in the N8 for overhyping something not available to buy. The announcement should have come sooner to launch and most of the marketing support after.
Today, many bloggers and journalists will fulfill their quarterly ritual of writing Nokia's epitaph. They'll get another chance when IDC and Gartner announce their handset numbers. I haven't given up on Nokia as a company, but, for now, I've given up using its handsets. Nokia has a huge perception problem right now that makes its situation appear direr than it really is. But Nokia's biggest problem is losing enthusiasts like me. I love you, Nokia. This post is my giving you a little tough love.