Verizon subsidizing Motorola XOOM, LTE upgrade will be free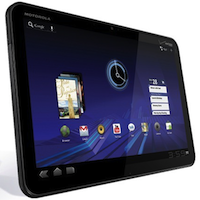 Verizon confirmed that it would subsidize the cost of the Motorola XOOM tablet on Tuesday, possibly answering critics that it is too expensive for consumers. While the Android-powered device was introduced at CES to <!article id="1294326890">generally good reviews, its $799.99 unsubsidized price could be seen as a deterrent.
Those who subscribe to a 2-year contracted data plan would receive the standard $200 subsidy, lowering the cost to $599.99. At that price, the device becomes a whole lot more competitive with its contemporaries such as Apple's iPad. Data plans would begin at $20 monthly for 1GB of data.
That sub-$600 price point may be the magic number for the device: <!article id="1297954774">an informal survey of Betanews readers indicate many would consider purchasing the device at that price point, although many still saw it as too much.
AT&T offers 2GB of data for the iPad at $25 per month, which compared to the Verizon plans, is cheaper overall. That carrier does not subsidize the cost of the iPad at all, which starts at $629 for the 16GB model. The XOOM would be offered in a 32GB capacity -- Apple charges $729 for its own 32GB model.
While the subsidized cost was to be expected, Verizon's move to offer a planned LTE upgrade attachment at no additional cost may come as a surprise. That attachment is expected to become available in the second quarter, the carrier said.
Motorola's XOOM is set to debut on Verizon Thursday.