Apple previews mobile-inspired Mac OS Lion to developers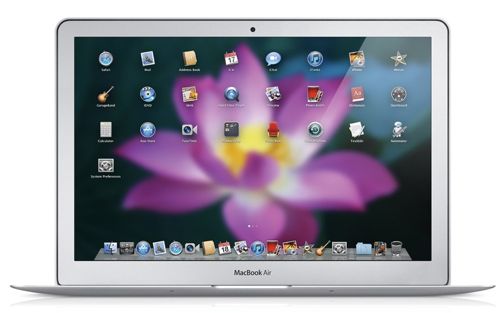 Last October, Apple gave the public its first look at <!article id="1287600183">OS X 10.7 "Lion", illustrating Cupertino's vision of mobile-inspired future versions of the Mac operating system. Thursday, the company has released its first developer preview of the OS to members of the Mac Developer Program.
Since the launch of the iPhone, Apple has shifted its strategies to focus squarely on the mobile computing paradigm, and CEO Steve Jobs has repeatedly stressed the importance of <!article id="1272557127">"leaving the past behind" as computing in the "mobile era" matures. Leaving the past behind has involved shifting the focus onto new mobile standards in HTML5 and abandoning support for legacy technology like Adobe Flash, <!article id="1296513722">ending the company's nearly decade-old line of servers, and now phasing features from its mobile operating system into its operating system for PCs.
"The iPad has inspired a new generation of innovative features in Lion," Apple's senior vice president of Product Marketing, Phil Schiller, said in a statement today.
Much of this inspiration has manifested itself in the delivery and organization of software for Macs. With the new "Launchpad" feature in Lion, all of the system's installed applications are pulled into a full-screen layout identical to how the iPad displays its applications, including the folder creation and organization feature added to iOS 4.2 <!article id="1290446515">late in 2010. Furthermore, with the <!article id="1294342001">Mac App Store, acquisition and update of desktop software is identical to iOS. Lion also adds multi-touch functionality so users can interact in exactly the same way with their desktop as they can with their iPad.
Lion does have a unique feature that isn't found on iOS called Mission Control, which is a zoomed-out view of all the system's open windows, full-screen applications, dashboard, and spaces. Users can select whichever windows or applications they want to use, and then use a gesture to pull out and find another. The unique part of this feature is that it automatically clusters like windows together in the view. So if you have 15 windows open for a project in Photoshop, when you pull out to mission control to switch to another application, all of your Photoshop windows are "piled" on top of one another in Mission Control.
Lion also includes a new version of Mail which is based upon the iPad's mail application; a new feature called AirDrop for wireless sharing between Macs, FileVault for local and external disc encryption, Auto Save and "Versions" which is a sort of history save for documents; and Resume, for applications that have been closed or quit.