Software and content in the Arab world: Moving beyond infancy

In the late 90's, India, Israel, and Ireland (often called the "three i's") grew from having unremarkable software industries into major software exporting nations. According to the Taxonomy of New Software exporting Nations by Erran Carmel in 2003, they went from "infant" software exporting nations to almost top-tier major exporters in a relatively short time, a rare occurrence indeed.
According to Carmel's thesis:
"Tier 4 nations are Infant Stage Software Exporting Nations. These nations have little impact on the global market in software. While there is some foreign investment in a number
of these nations' firms, it is rare. Much of the software industry in these nations is still a cottage industry: firms are small, managerial processes are informal, and marketing is immature. Most Tier 4 nations are unlikely to move to Tier 3 because of their small size (which restricts their ability to grow large industries) and other unfavorable conditions (political instability, stage of economic development, etc.). However, many Tier 4 national industries have benefited from some recent governmental attention focused, specifically, on the software exporting sector."
Carmel listed: Cuba, El Salvador, Bangladesh, Vietnam, Indonesia, Iran, Egypt, and Jordan as these "infant" nations with conditions mostly unfavorable for a nascent software industry.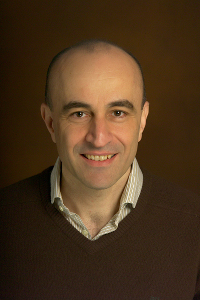 At the Game Developers Conference this week, Mahmoud Khasawneh, former Chief Information Officer for the Jordanian government, and current founder and CEO of startup game company Quirkat spoke about software localization and the effect these perceived "unfavorable conditions" have had on a developing software industry.
According to Khasawneh, Jordan's software industry, especially the video game end, is actually at a point where it will soon snowball in growth.
"When you work in the Middle East, if you've succeeded at something, you suddenly get a lot of people trying to do the same thing," Khasawneh told us. "So five and a half years ago, we went into an area where not a lot of people had gone. Going into gaming in the Arab world was extremely challenging, it hadn't really been done before."
What were they doing that hadn't been done before? According to Khasawneh, it was designing and making games relevant to the Arab world that also had worldwide appeal. The company managed to do it in 2008 with the title Arabian Lords, a PC strategy game co-developed with Maryland-based company Breakaway Games. The title cost approximately $8 million to bring to fruition, making it an extremely ambitious project for a company that hadn't yet even secured its first round of funding.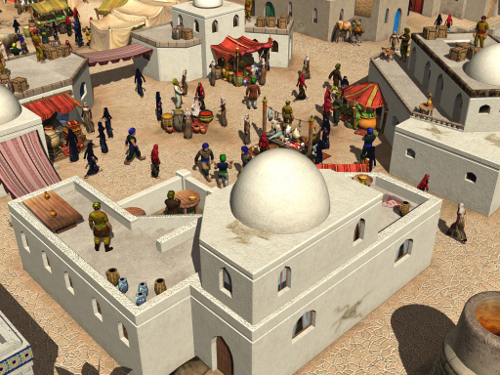 So to say it was "extremely challenging" for Khasawneh and Quirkat even seems like a bit of an understatement. I asked him today if, for example, it was difficult to get investors interested in his company.
"I can't even answer that!" he laughed. "I have to express it with big hand gestures and everything... Yes. Very, very, very, difficult. We're in our sixth year and we've only just secured our first round of funding. We were among the first to do it, so it took investors a lot of time to meet us here."
Quirkat's prinicpal investor is Accelerator Technology Holdings, which concentrates on the Middle Eastern and North African Tech/Media/Telecoms space, and funds other Jordanian companies Gate2Play (a payment system for games,) and Wizards Productions (another company focusing on Arabic games.)
"As with everything else in the Middle East, suddenly there are a LOT of investors looking at game companies. They've suddenly woken up to the potential of the area," Khasawneh said. "It took us five and a half years to get funding, and it'll take the next startup three to six months...and they will probably get more than we got!"
Khasawneh isn't just optimistic because his company has finally won the first battle in obtaining funds, but because when he was CIO for Jordan, he got to see what assets the country had to offer.
"It was part of my job as Chief Information Officer to understand if we could, how we could, why we could or why we couldn't [become a strong software economy.] Our 22 universities churn out thousands of software developers every year, we're one of the countries that has local Microsoft, Google, Cisco, and Oracle offices. We are a center of interest for big players, and this is generating a whole new generation of programmers," Khasawneh said. "I don't have official statistics in front of me, but you see a lot of companies in every country in the Middle East, and the key players are Jordanian. This is especially true in the UAE and Saudi Arabia. We export human resources, that's all we really have."