Apple rolls out iOS 4.3 for iPhone, iPad, iPod Touch, updates Apple TV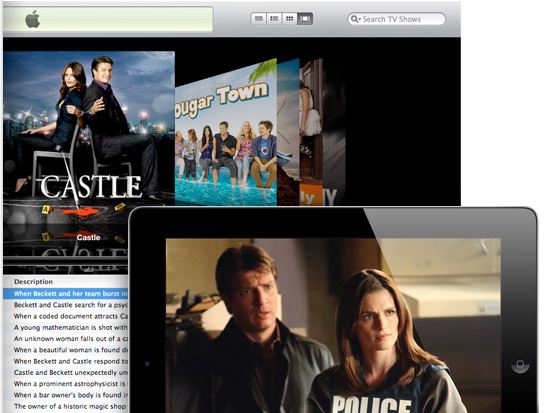 As expected, Apple's mobile operating system received an update on Wednesday, which includes a faster Safari mobile browser thanks to an upgraded Nitro JavaScript engine; iTunes Home Sharing; enhancements to AirPlay; the ability to use the iPad side switch to either lock screen rotation or mute the audio; and the Personal Hotspot for iPhone 4.
Apple first announced these features <!article id="1299104912">when it introduced the iPad 2 last week, but most of the new functions were made public when the CDMA iPhone 4 launched back in January.
This update will come to the GSM iPhone 4, the iPhone 3GS, all post-2008 iPod touch models, and the iPad. The iPhone 4 on Verizon Wireless will be updated at a later date, and the iPad 2 will come with the update built-in when it goes on sale on Friday.
Alongside the iOS update, Apple on Wednesday pushed out an update to Apple TV, which opens up the new AirPlay functionality to stream apps to Apple TV as well as video and audio content. Additionally, the update to Apple TV brings MLB.TV and NBA League Pass compatibility, Dolby Digital 5.1 to Netflix Instant streaming <!article id="1287079424">like the PlayStation 3 first did in October, new slideshow themes, improved on-screen keyboard, and also closes a couple of security holes.