5 ways to protect your Android phone from malware

As most of you by now know, last week the Android Market, the official store for applications on Android mobile devices, withdrew a number of apps that had been reported as harmful.
Why is Android encountering challenges where the iPhone isn't? Apps available for download on the Android Market aren't screened as stringently as they are on other public stores such as Apple's. The policy is in keeping with Android's open-source operating system, effectively allowing anyone with programming skill to create apps for mobile devices.
This means Android users may be at greater risk than owners of other mobile devices in terms of downloading malicious apps -- not only because of Android's lax screening process, but because 100 million Android users represents a huge and irresistible target for hackers.
So what can you do to help keep your smartphone device safe?
1. Think of your mobile device not as a phone but as a computer, for that is what it is. Be just as wary about phishing attempts made via mobile email or text as you would on your computer. Avoid unknown sites when using your mobile browser, and don't click on links before authenticating the sender.
2. Download apps only from trusted sources and pay special attention to the names of these apps. If you want Angry Birds, then download Angry Birds -- not Angry Biiirds or some other slightly altered name. Usually you can also tell legitimate and fraudulent apps apart by their file images.
3. Do not root or jailbreak your mobile device to get around limitations set by your carrier or device manufacturer. Doing so will also remove any protections built into the device in order to defend against a number of mobile threats.
4. Be careful when using Wi-Fi. Don't view or transmit sensitive info in public hot spots. Disable Wi-Fi auto-connect to prevent connecting to a malicious host, and when you are ready to connect, look around for public displays that will tell you which legitimate host to connect to.
5. Install security software. Per the first point, you installed security software on your computer, right? So why not do the same for your mobile phone? A number of free solutions are available online.
Betanews welcomes guest posts from tech vendors that offer value to readers rather than promote any one company's products. Please email joewilcox at gmail dot com for more information.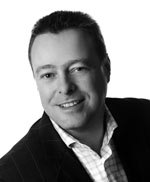 Tony Anscombe is ambassador of Free Products at AVG Technologies.